Money has become the biggest problem of the day for almost every African youth because of the hardships and economical challenges the continent is facing.
A young man who is believed to be a Yahoo boy was caught red-handed on camera eating waste of human with bread which sparked the public.
According to data gathered so far the unknown young man is performing rituals in order to increase his earnings in the Yahoo world.
see photos below.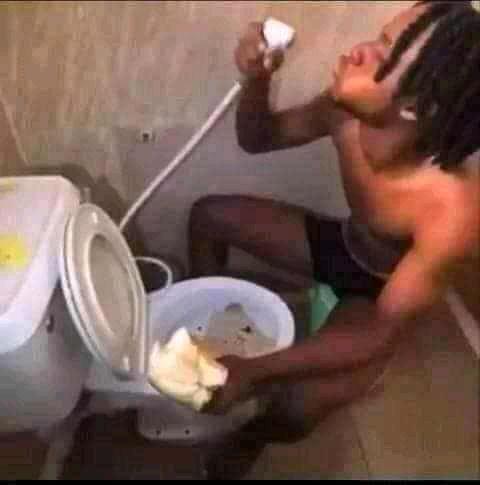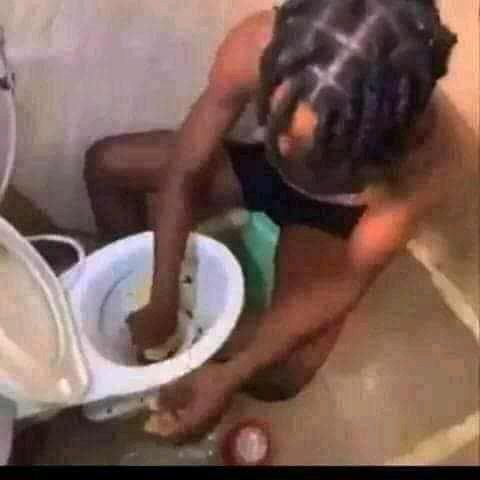 Read also: From grass to grace: Latest Video of 17 year old Soothing Voice Hawker, Salle shows her transition into a Superstar