A female university undergraduate student is said to have faint severally after hearing her late lecturer died of the vibrant transmitted disease, AIDS.
Reasons why she keeps fainting has not been uncovered but people assume she had several encounter with her lecturer which may be the actual cause of the fainting.
Others also assume she was fainting out of shock because her lovely lecturer was gone.
According to a twitter user @Spend0Gustav0 who posted the story, reasons why the lady was fainting is still unknown. They are yet to find out why.
See Screenshot below.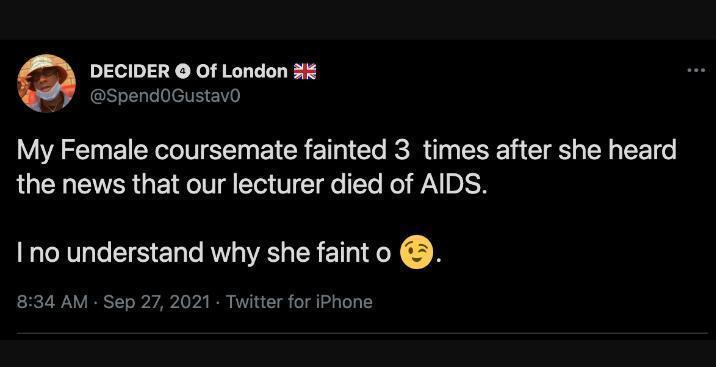 Read also: Watch: Leo Messi Scores his First goal in PSG vs Man City Match