Africa is gradually loosing its norms and values. A young Nigerian student of Dowen College who is aged 12 is reportedly beaten to death because he refused to join an occult group at a Private school.
According to reports reaching us, the young boy was reportedly sick whiles in school. The school authorities called his dad to come to his son's aid where he came and took him to hospital.
On reaching the hospital premises in Warri, Nigeria, the helpless young boy who was at the verge of dying revealed the school tried blending him with occult which he refused.
A family member took it to social media revealing the harm the private high school caused his family.
See Post below!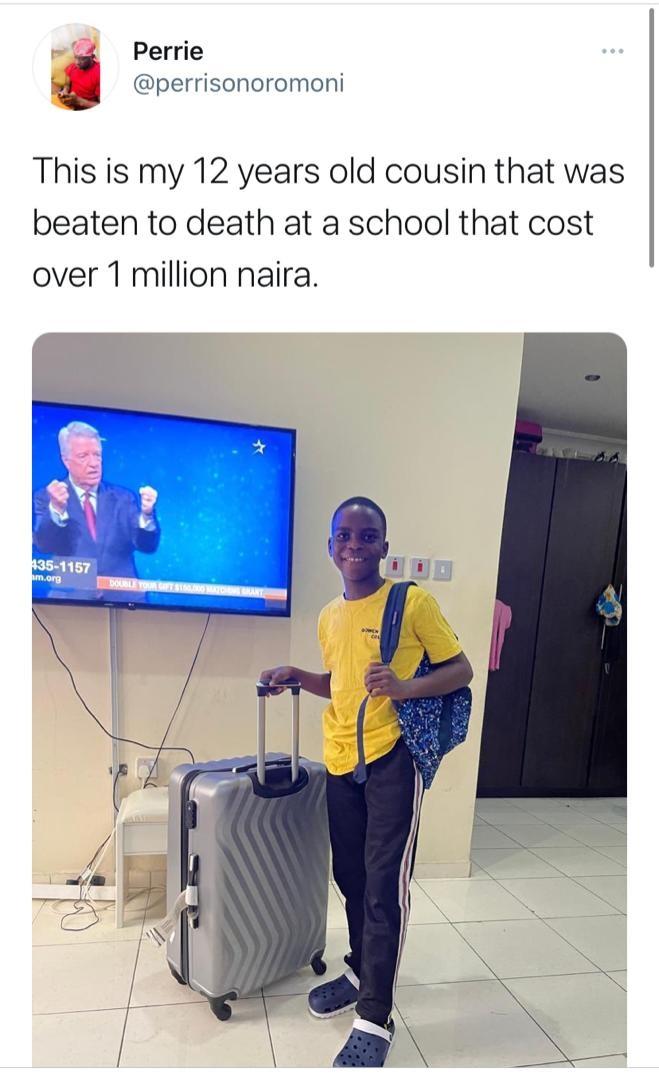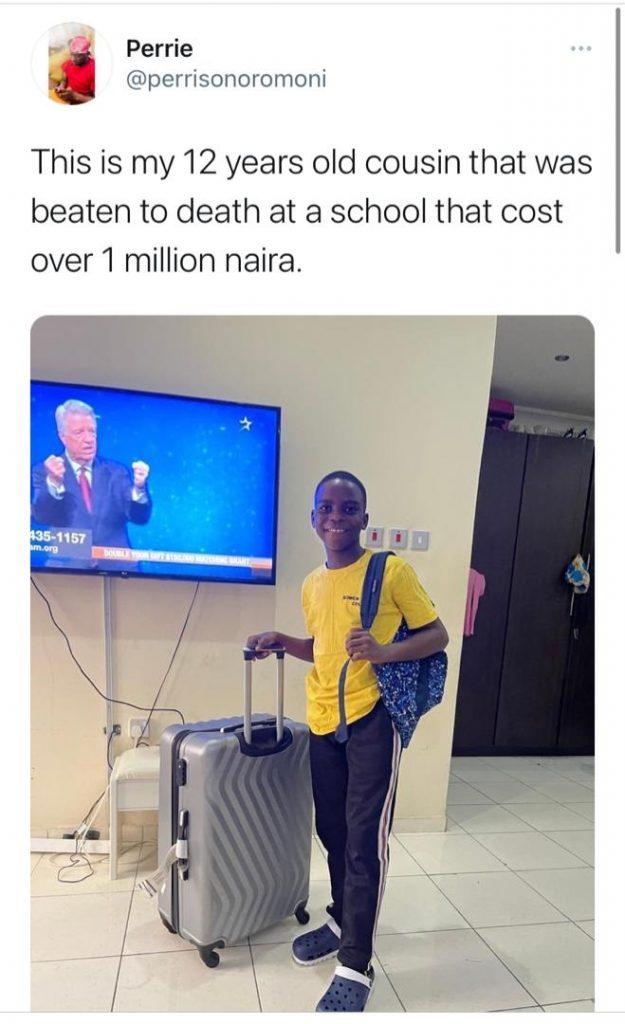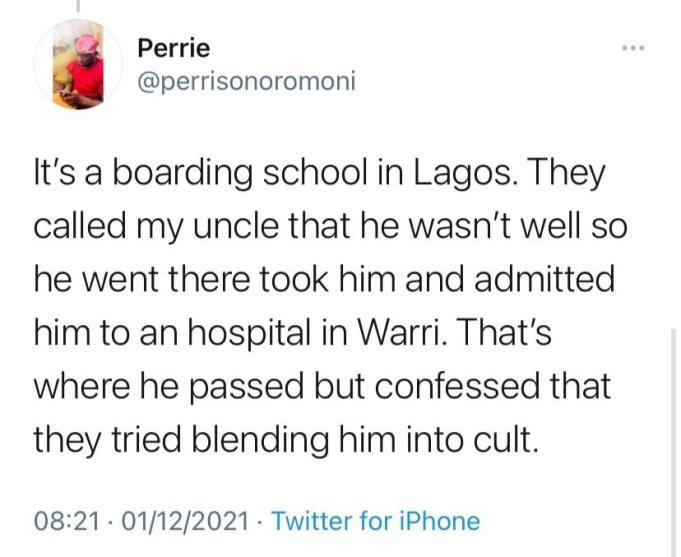 Everyone must be mindful of the kind of schools they send their wards. I will also advice that, parents should keep an eye on their kids especially when they are in school.
A lot of things happen backdoor where kids are forced to do certain things that will lead them to danger soon or in future. As a result of fear, some of these kids keep mute on such issues.
Parents must periodically investigate their kids to know what they are going through in the hands of their tutors.