Ghanaian internet sensation, Hajia Bintu alias "heavily endowed" queen has break the internet with an unrecognizable photos without makeups.
In recent trends, the video vixen got one of her "No make up" photos making waves on social media. This is because, she looked so different in her previous pictures as compare to this one.
Her fans has refused to believe what they are seeing. As it stands now, most people are totally confused, whether to believe their eyes or maybe a piece of edited photo to tarnish Hajia Bintu.
Read also: Top 10 dancehall songs 2021
Actually this is the difference between social media and real life, don't force yourself to look like these celebrities we see on social media. Some of the things displayed online does not exit in real life.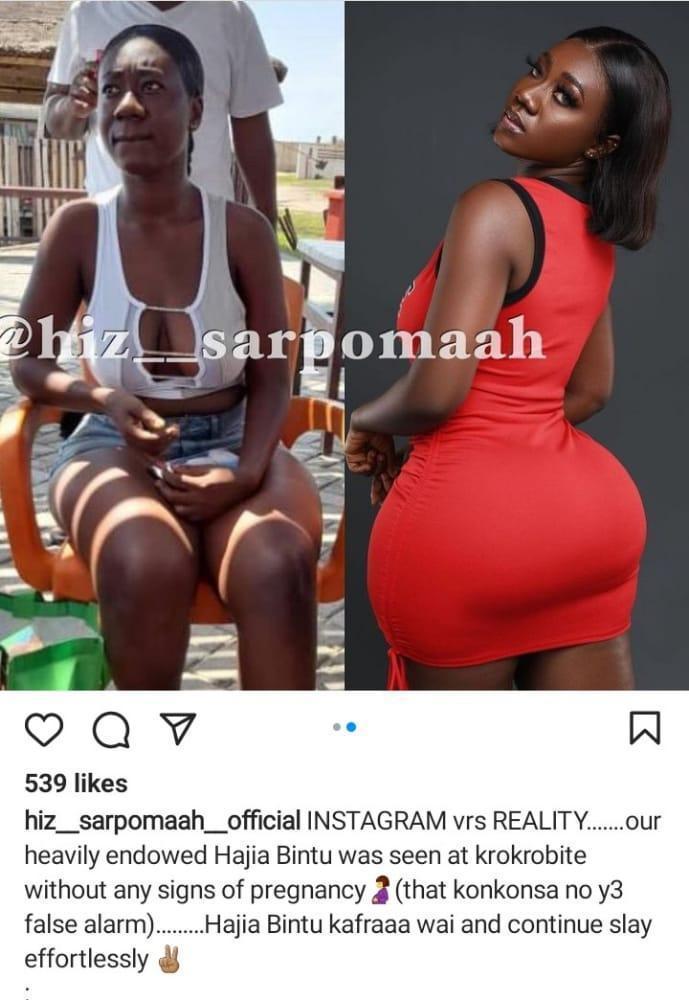 Hajia Bintu Pregnant?
Recently Hajia Bintu was reportedly pregnant for her manager, well according to another source, Hajia Bintu is not pregnant as rumored, she is perfectly fine and doing good.
According to an Instagram user, Hiz_Sarpomaa_official, who chanced on Hajia Bintu during the weekends at Krokrobite, a town in Accra revealed there is no sign of pregnancy.
Related story: Video: DJ Michelle Found Alive after "Death" Rumors Claiming she drowned in water