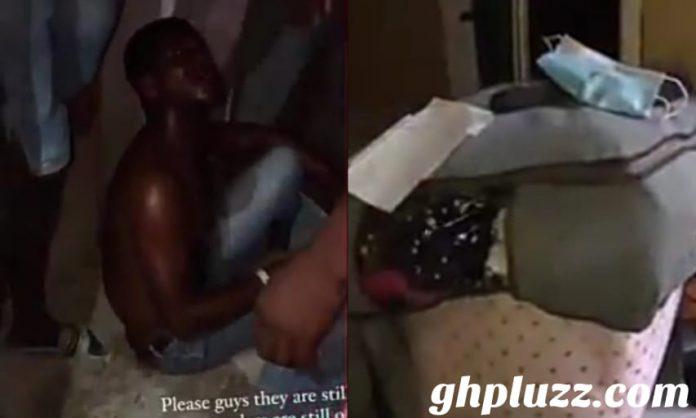 In a video that surfaced online, a middle age man was seen stealing belongings of ladies. He sneaked into their room after he critically observed they brought out their underwear.
After he was caught in the act, he proved guilty and begged them to forgive him.
They question him "how did you know I bought my load here", please I'm sorry answer me, he answered.
The ladies approach him and ask what he needed the underwear for, but he could not answer. All he said was sorry, they should forgive him.
watch video below ..
Read also: Lady visits boyfriend with calabash and threatens to curse him if he break up with her ..
Download: MP3: Sista Afia – Pass You (prod by Slo Deezy)