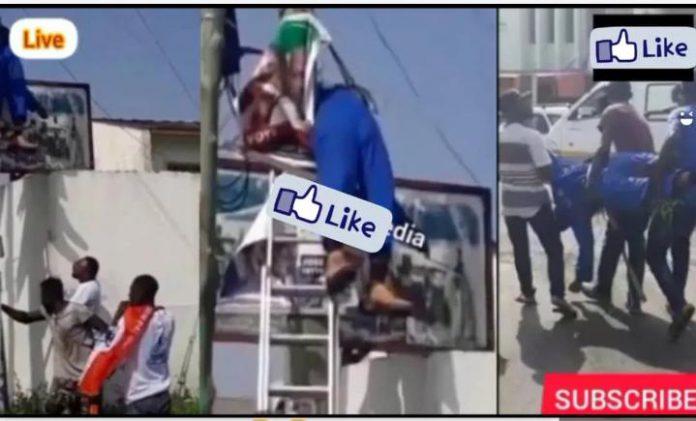 In another sad video, a young man has met his untimely death after he climbed a pole to fix an npp party flag.
The yet-to-be-identified young man was seen hanging on the pole dead. This sad incidents happened on a street known as kweku baako Street.
According to an eyewitness, the deceased was warned to be careful whiles fixing the flag, because it was a high-voltage pole. But unfortunately for him he didn't take precautions very serious.
From the video, the reporter said there was an NDC flag on the pole which he wanted to remove and then fix his npp flag.
watch video below:
Read also:
Young Man electrocuted to death after climbing pole to fix an npp party flag (video)
The body is not for ballot box coming December elections – Macho Men association warns politicians
Lady visits boyfriend with calabash and threatens to curse him if he breaks her heart (+Photos)