Nigerian musician, Davido has revealed the cost of some of his assets which includes his newly acquired wrist watch and the Lamborghini he bought this year.
According to the artist, his wrist watch cost $550,000 same as his Lamborghini amounting to a sum of $1.1 million.
Davido posted on his status and tagged it "Watch and Lamborghini same price, that's life".
See post below.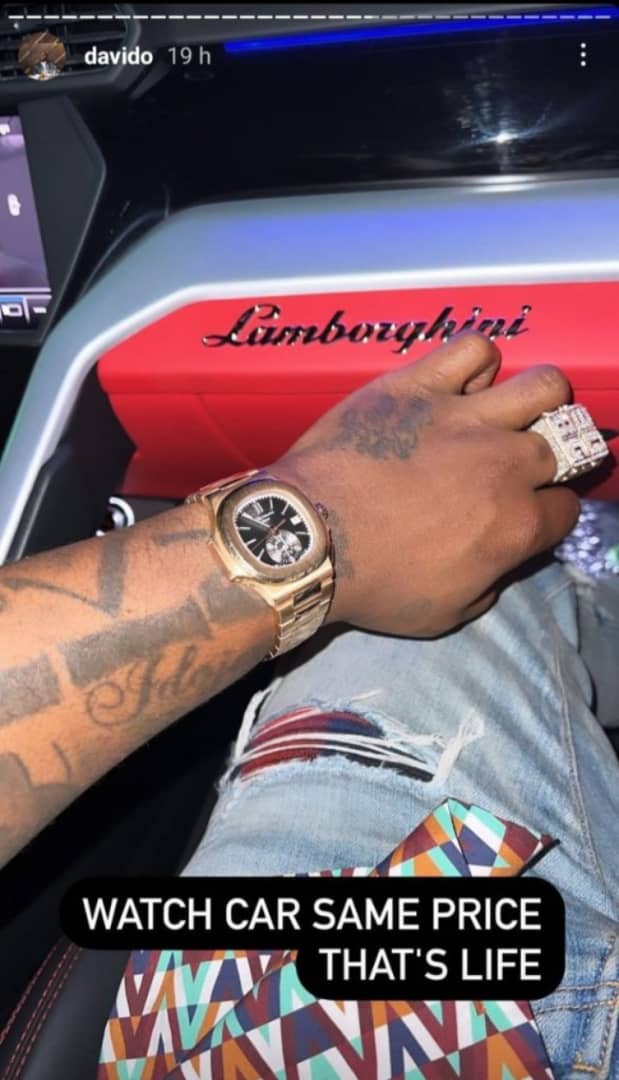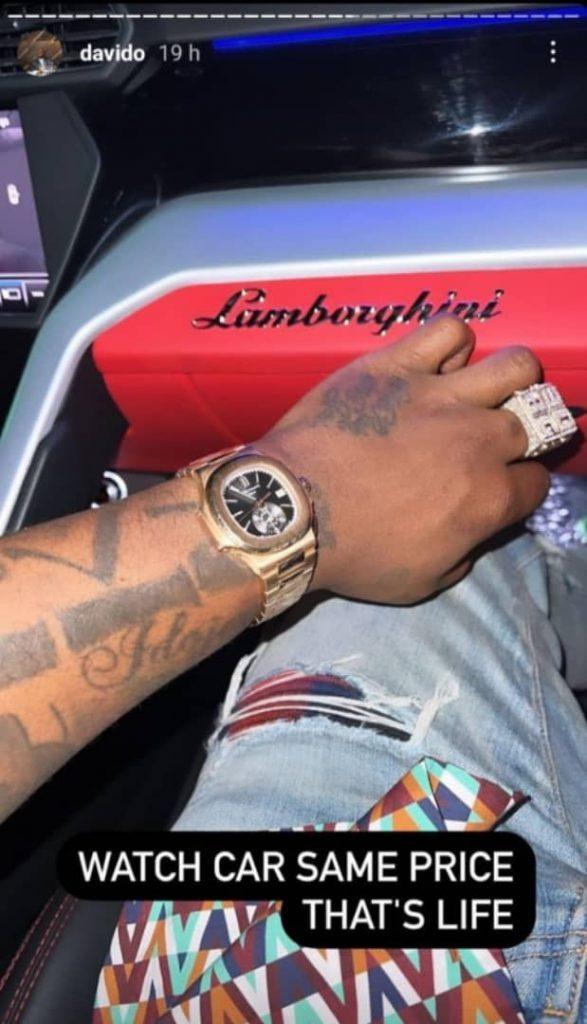 More stories:
1. Flopped: Davido Performs to 33 fans in Ghana (Video)
2. Missing JHS girl Caught Hidden in Boyfriend Room
3. Tyger Booty found dead in her Hotel Room in Ghana