Mary Elle Fanning is an American actress who was born on April 9, 1998. She made her acting debut as the younger version of Dakota Fanning's character in the drama movie I Am Sam from 2001.
Heather Joy (née Arrington), a college tennis player is her mother and Steven J. Fanning, a minor league baseball player for organisations connected to the St. Louis Cardinals is her father. The couples gave birth to Elle Fanning in Conyers, Georgia, America.
She performed in a number of movies as a young actress, including Phoebe in Wonderland, The Curious Case of Benjamin Button, and Babel (2006). She received a nomination for Best Young Performer at the Critics' Choice Movie Awards in 2010 for her work in Sofia Coppola's Somewhere.
She attracted recognition in 2011 for her lead part in the science fiction thriller Super 8, which earned her a Spotlight Award at the Hollywood Film Festival.
Elle Fanning Boyfriends
Elle Fanning has dated different guys including Max Minghella, Dylan Beck and Zalman Band, her boyfriends who are known to the media are these 3 guys but currently she is dating only one of them.
Who is Elle Fanning Boyfriend?
Currently Elle Fanning is dating Max Minghella, he is the latest of Elle's boyfriends and they are living peacefully under the shades of love.
Max Minghella and Elle Fanning met when they were filming a movie dubbed "Teen Spirit." They fell in love and started going out on dates, the lovers are deeply in love as at this moment. Maybe they might head towards marriage soon.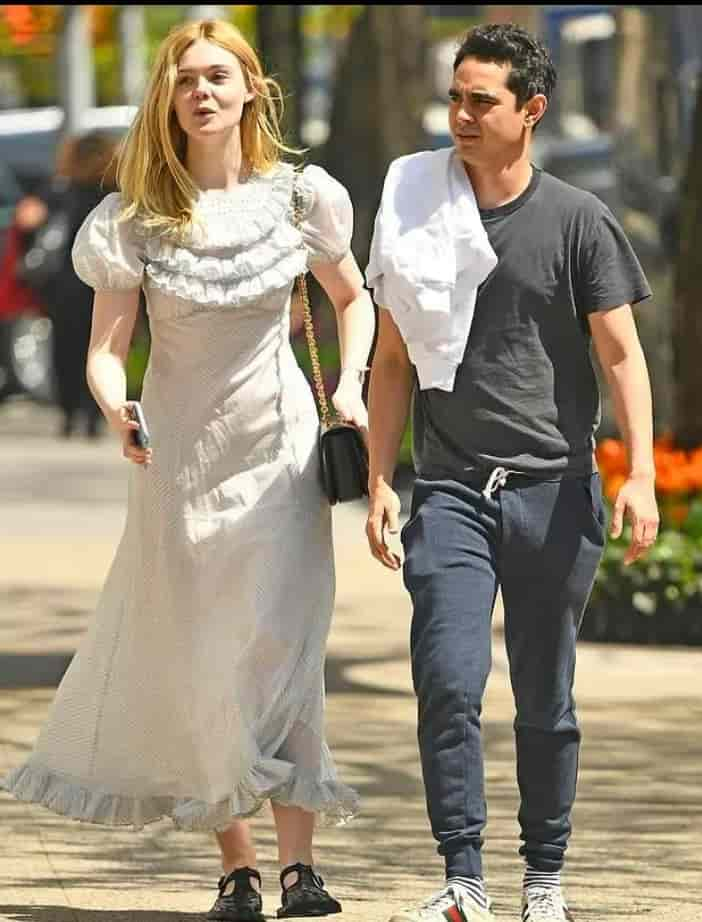 The English actor and director, Max Minghella and Elle Fanning are in a serious relationship which may lead to marriage. Max is well-known for his work on "The Social Network, Art School Confidential," and the television series "The Handmaid's Tale as Nick".
During the lock down period, they lovers were both quarantined in Los Angeles, the duo celebrated Elle's 22nd birthday where they were quarantined. She received beautiful cakes from her friends and family. Dakota Fanning, her older sister, also posted well wishes on social media.
She was thanked by her sister for being the nicest sister someone could have:
"Thank you for putting up with me when I'm bothersome, for constantly running downstairs to get me anything when I should go get it myself."
Elle Fanning and Zalman Band
Back in 2015, Elle Fanning and Zalman Band were spotted kissing at Cinespia screening of Hard Day's Night as they were floating in the ocean of love. Sadly for them, they broke up shortly after that.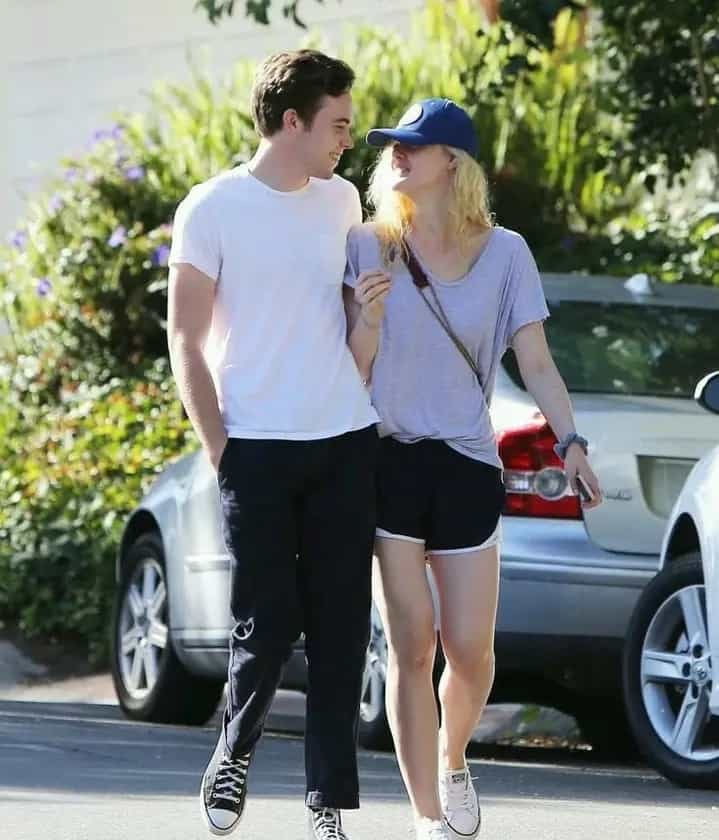 Elle Fanning and Dylan Beck
The production assistant, Dylan Beck is Elle Fanning first and famous boyfriend. Prior to their break up,Elle revealed he is the first man she dated. The media knew about them in 2014 but unfortunately their relationship didn't last longer.