Here in this article, we are going to read about the top 20 female dancehall artistes of all time, their names and impact on dancehall & Jamaican music.
Over the years, dancehall has seen an ultimate change in its pattern as new artists are introduced to it. The style, dance, rhythm and act of singing has totally transformed from the 80's/90's till now.
Get some coffee, beverage or water to sip as I walk you through this marvelous article.
Top Female Dancehall artists
Lady Saw
Shenseea
Lady G
Spice
Sister Nancy
Tanya Stephens
Macka Diamond
Kofee
Patra
Ce'cile
Shasha
Lady Ann
Shelly Thunder
Queen Ifrica
Alaine
Tifa
Sister Carol
Vanessa Bling
 Queen Omega
Cherine Anderson
1. Lady Saw
Lady saw has been one of the assets dancehall ever had, she has done tremendously well during her time as the queen of dancehall.
In the late 90's, Lady Saw was featured in a viral movie tagged "Dancehall Queen" where she gave amazing performance along side the then dancehall king, Beenie Man.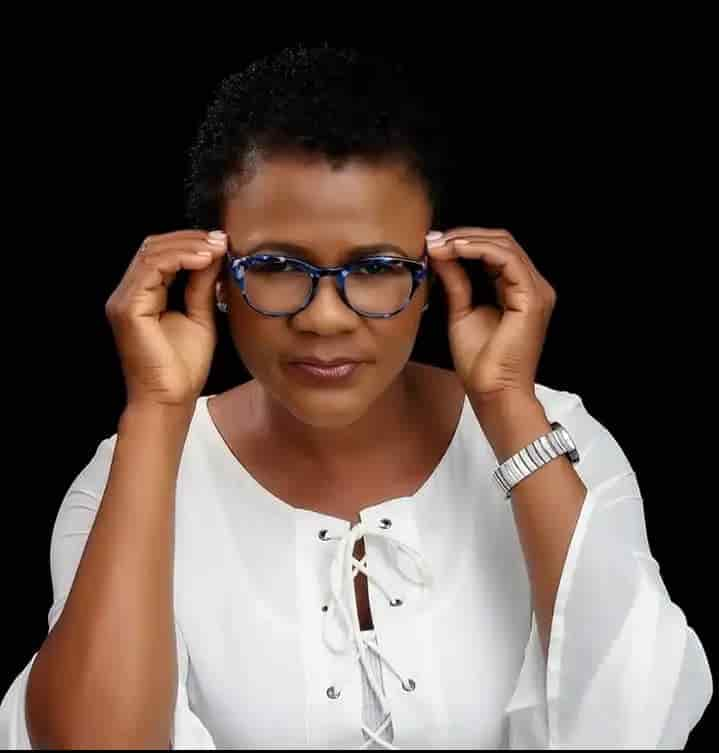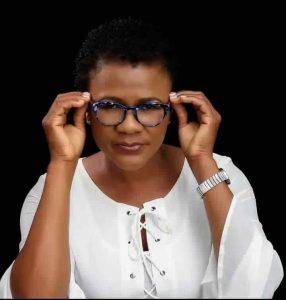 The movie was a complete story around dancehall and Jamaican thug life. Cherine Anderson, one of the famous female dancehall musicians was also featured in the movie.
Lady Saw retired from dancehall music after an encounter with Christ, according to her, she has given up on dancehall and now she's a full time preacher.
Even if she will do music again, it will be gospel instead of dancehall. Saw is now a born again Christian.
Lady Saw dominated dancehall for over two decades. Her songs are still played around the Caribbean and in many media houses across the world even-though she retired from dancehall.
Minister Marion Hall formally Lady Saw is the first female dancehall artiste to win a Triple-platinum and Grammy Awards.
Lady Saw – Sycamore Tree
No Doubt ft Lady Saw – Underneath it all (official music video)
Lady Saw – Summer Love
Saw started singing with local bands at the age of 15, in 1987, she was influenced by Tenor Saw to advance her talent.
Albums
1. Lover Girl in 1994
"Stab up de meat" was the breakthrough song on that album.
2. Give me the reason in 1996
"Life without d**k" was also the hit on that album
Most of Saw songs sailed through because of the lyrics. Her lyrics are always explicit and played in dancehall parties.
2. Shenseea
Shenseea took dancehall by surprise after mingling and recording songs with the incarcerated dancehall king of all time, Vybz Kartel.
Her songs got many rolling on the ground as it depicts and defines the true dancehall party music.
Shenseea released a couple of songs along side Vybz Kartel in her early career and became a gem in Jamaica.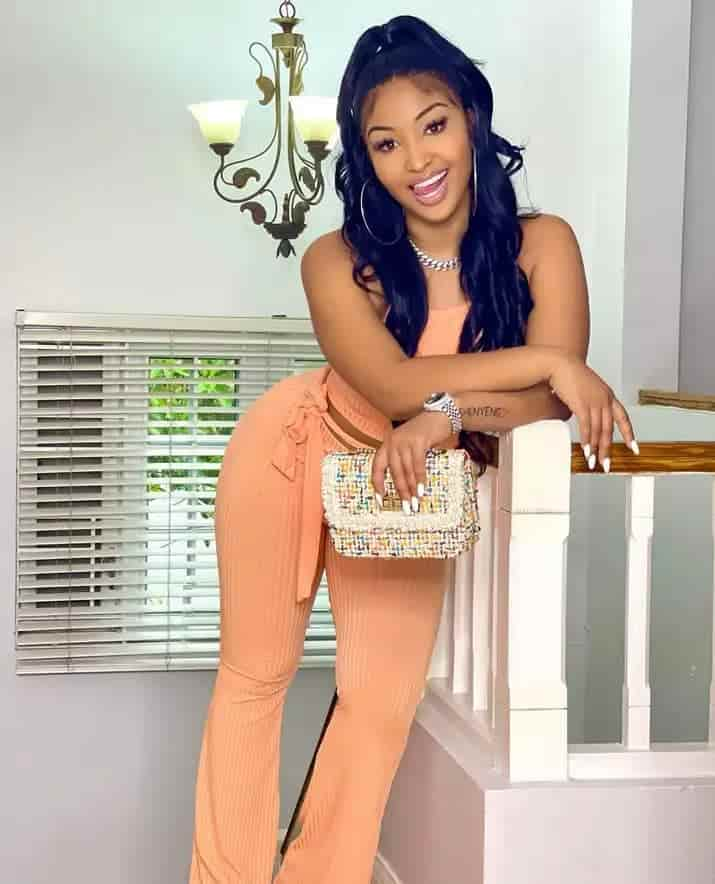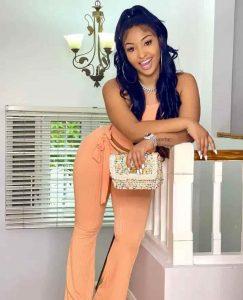 She also had the opportunity to remake Kartel's "Loodi" song which is one of her major breakthrough in dancehall music.
Shenseea took dancehall global and has featured hip hop artists.
In the middle of 2021, it was rumored that, Shenseea is having an affair with drake which resulted in a pregnancy. The rumors has not yet proved fertile since then.
Shenseea & Vybz Kartel – Loodi (Official Video)
Shenseea ft Tyga – Bless (Official video)
3. Lady G
Janice Fyffe known publicly as Lady G is one of Jamaica's assets in dancehall. Lady G became talk of the day after she recorded a song "Man a bad man" for the popular movie "Third Word Cop" in 1999.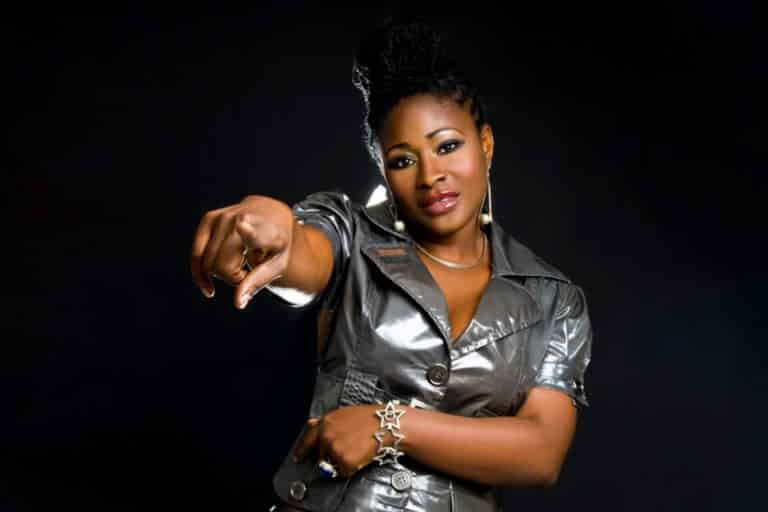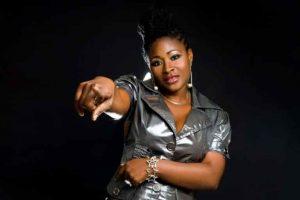 Lady G teamed up with Papa San who has always been her mentor to release the track "Round table talk." Both artists left memories behind after putting on an amazing performance.
Lady G – Nuff Respect
In 1988, Lady G released her most debut single titled "Nuff respect" which is one of her breakthrough tracks.
Lady G took a break off music and later emerged again in 1995 where she started attending most shows and music events. During this time, Lady G revived her career.
She is one of the best female dancehall artists in the history of dancehall music, her impact in dancehall is so great as compare to others.
Some of Lady G songs include;
Breeze Off
Girls like us
Certain friends
and more,
4. Spice
Grace Latoya Hamilton popularly known as Spice is one of Jamaicans finest and well graduated female singer and a dancehall playmaker.
Spice is admired for her beauty and sparkling eyes together with her heavy butt which always gets fans shouting her name when she is on stage.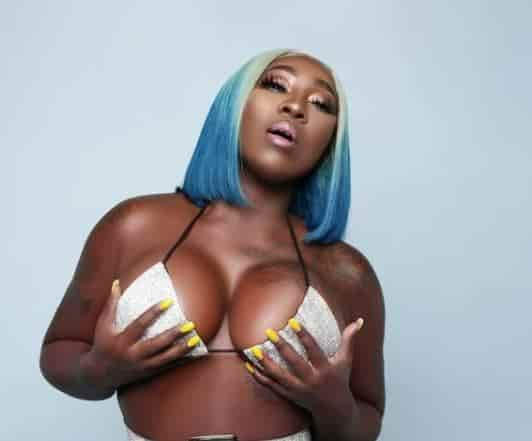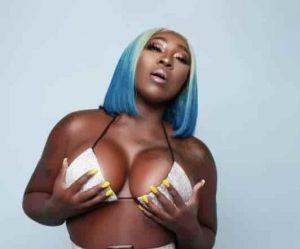 Spice started her career in the early 2000's and got the opportunity to feature in Beenie Man's project in 2006. She gradually sailed her way in international dancehall music and got recognized globally after 2010.
Spice is one of the few Jamaican female artists who made dancehall attractive in the western world.
Spice & Vybz Kartel – Conjugal Visit
Spice made it in the headlines after she featured Vybz Kartel in a song labelled "Conjugal visit" whiles Vybz was serving his term in prison for an alleged murder.
The video got a lot of attention from the internet because it contains eye catchy visuals and pretty display. She also featured other dancehall moguls over the years. Alkaline, Dexta Daps and many more.
Spice, Shaggy and Sean Paul – Go down deh (Official Video)
In 2021, Spice made history in dancehall with a debut song "Go down deh" featuring veteran musicians, Shaggy and Sean Paul.
In the middle of that year, "go down deh" became one of the biggest dancehall collaboration ever. It gained numerous online streams & plays on radio/TV stations across the globe.
Spice Songs
Conjugal visit
Neggle Eye
Romping Shop
So mi like it
Inches
Go down deh
Under fire
cool it
Like ah man
Romantic mood
and more.
5. Sister Nancy
Sister Nancy was sometimes referred to as Muma (Mama) Nancy because of her age. She is one of the Ace females who brought dancehall into the scene in the 1970's.
Sister Nancy dominated dancehall for over two decades and even now her songs are still played in parties, movies and in short video skits.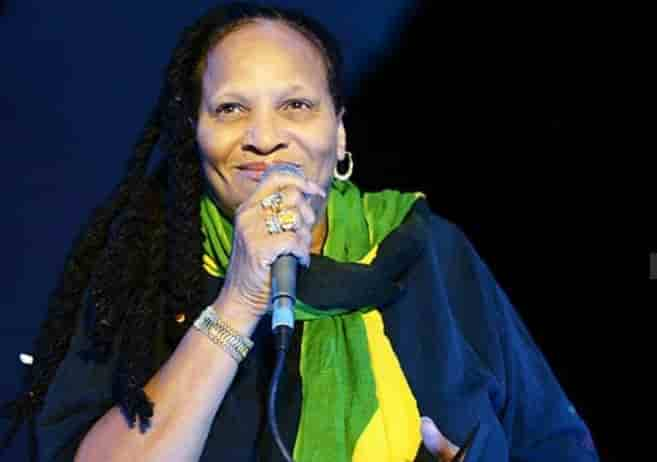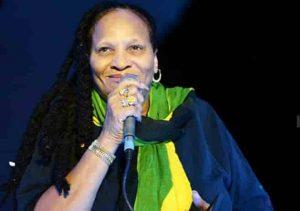 "Bam bam" is her biggest song which made her popular in Europe, the Caribbean and in some West African Nations.
Sister Nancy "Bam bam" song has been featured in not less than 5 comedy skit in Nigeria. Despite the fact that, some people don't understand the meaning of the lyrics, it still sounds good to their hearing.
Muma Nancy shattered the whole dancehall with "bam bam" released in the 80's. She was recognized by BBC and her song was tagged as the "Biggest reggae anthem."
Internationally "Bam bam" has been recognized by Jay Z, Chris Brown, Kanye West and others as one of the most sampled "Reggae song."
When Nancy was a teenager, she was occasionally performing for JahloveMusic sound systems and The Twelve Tribes of Israel.
Sister Nancy is one of the first female artists who performed at Reggae Sanplash and among the first 4 Jamaican musicians to go on international tours.
Her first album released was in 1982.
Sister Nancy Songs
bam bam
Money can't buy me love
Transplant connection
one two
Bang Belly
A no my man can test Sister Nancy
Jah make us fe a purpose ft. Yellow Man
According to mama Nancy in an interview in 2017, she revealed that, she decided to step out of dancehall for the young talents to take over.
6. Tanya Stephens
Vivienne Tanya Stephenson best known as Tanya Stephen became a household asset in the early 1990's after making headlines with her song labelled "Yuh nuh ready fi dis yet.
The solo was then featured in 1997 in a reggae mix tagged "Reggae gold album mix." In the early 2000's she came out with "its a pity" music which kicked her to stardom.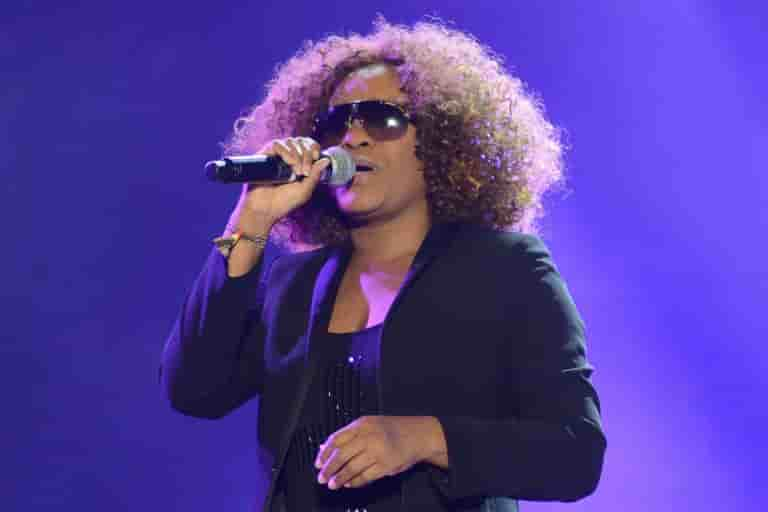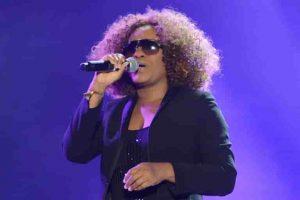 Tanya collaborated with Warner music Sweden in 2004 and gained international recognition for her Gangsta Blues album released that same year.
In August 2006 she released another album named "Rebelution" which boosted her career the the peak that year.
Tanya Stephens songs
Draw fi mi finger
Freaky type
cry and bawl
Its a pity
7. Macka Diamond
Macka Diamond is recognized by many names which include Lady Mackerel, Lady Cham and Money Goddess. Lately she was given another name "Mackadoucious." at old age.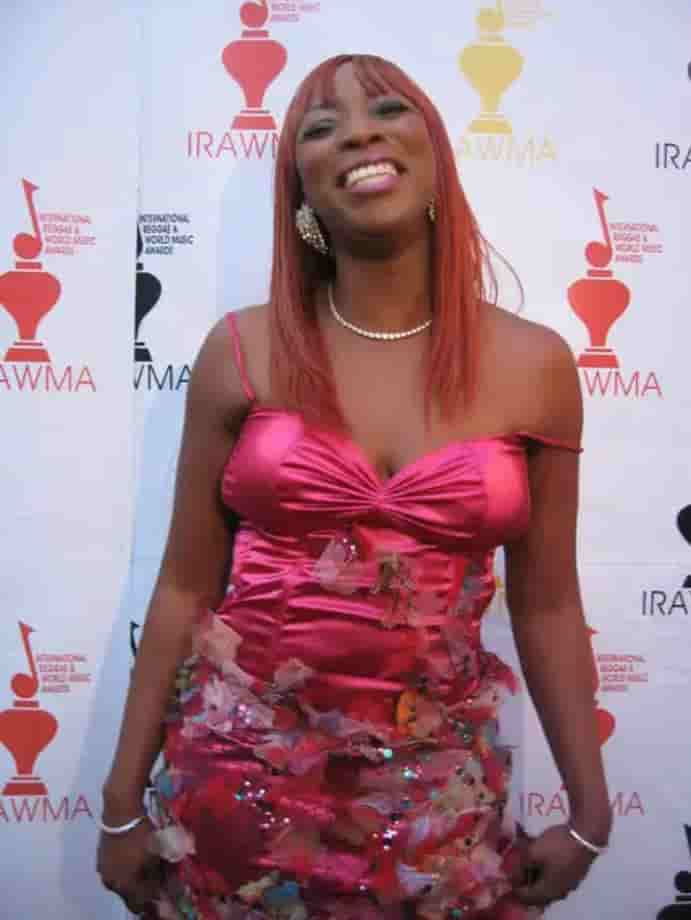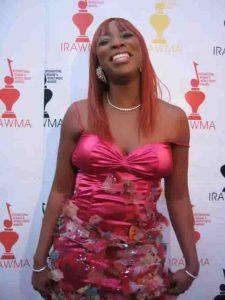 Macka Diamond publicly revealed Sister Nancy is the huge influencer of her music career. Macka Diamond grew around already established reggae legends. Greggory Isaac is one of those who also brought a positive impact on her life.
Macka Diamond Songs
Dye dye
Don girl
Tek con
Done a ready
Bun him
Talk up
8. Koffee
Mikayla Simpson better known by the name Koffee is a Jamaican Reggae & Dancehall singer born in Spanish Town, Kingston Jamaica.
Koffee started her career singing in church choir, when she was 12 years, she learned how to play the guitar.
The female reggae sensation started writing and singing her own music after getting an inspiration from Reggae legends Chronixx and Protoje.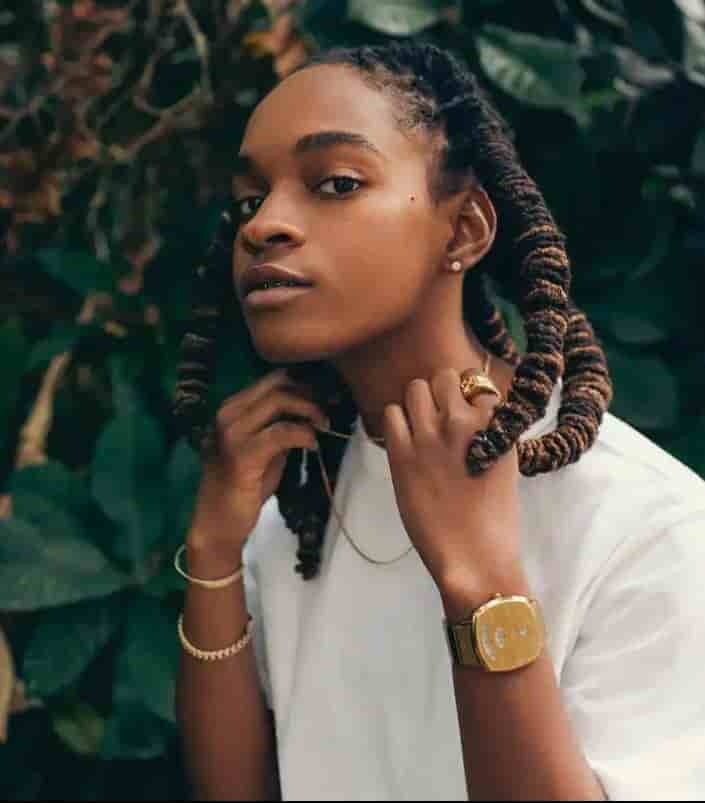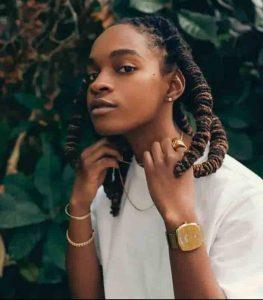 She became a top notch in 2017 after giving out her best on the "Ouiji riddim" with the song "burning" under Upsetta Records. Koffee quickly gained the attention of many reggae fans and musicians who skyrocketed her career.
Koffee had favor from her idol Protoje who invited her on stage and they performed together. Another reggae legend from the Islands, Chronixx, also invited Koffee to perform with him on stage.
The young girl has brought a lot of impact in reggae music, she has gained international recognition than any female reggae artist.
In 2019, Koffee released "Rapture" EP which went further to win the Grammy awards at the 62nd annual awards for best reggae album.
She made history with her Grammy award, Koffee emerged as the youngest reggae artist to win Grammy's for best reggae album.
Songs
Toast
Pull up
Lock Down
Shine
Rapture
West Indies
Run away
and more
9. Patra
Patra, another big asset of dancehall, her real name is Dorothy Smith. She emerged in dancehall in 1980's and has done a lot for the music genre.
A lot about Patra is not known as compared to other artists. Her name is not all that popular, I can see you may not know more about Patra.
Most of Patra songs and videos are played in TV and Radio stations and club houses.
Her Album tagged "Queen of the pack" became number 1 on reggae charts.
Albums
Queen of the pack
Scent of attraction
Pressure me
man dem thriller
Songs
Pull up to mi bumper
Family Affair
Worker man
Think about
Romantic call
Take a toke
Queen of the pack
Patra stopped music and attained a bachelor degree in history & political science.
10 Ce'cile
Cecile Claudine Charlton known in music as Ce'cile is a Jamaican dancehall artist discovered in 1995 by CEO of Celestial Sound Recording, Steven Ventura.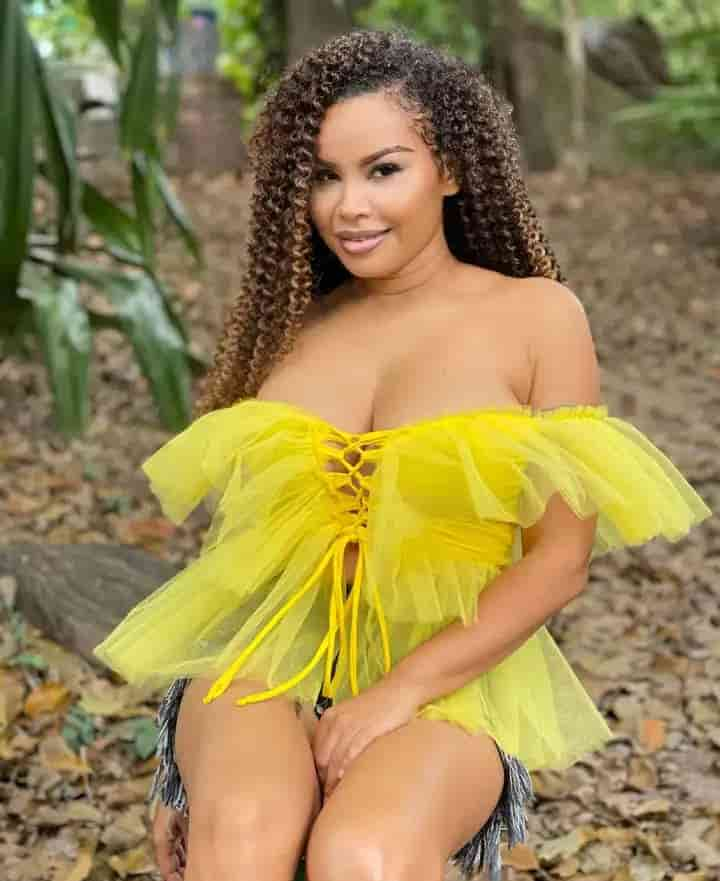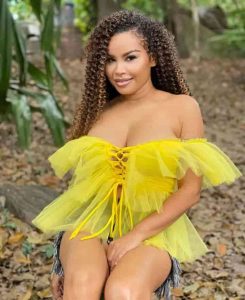 She started singing back up vocals for bands and later started writing and singing her own songs with Jah Mason and Christini.
Ce'cile – Used to be
She became a super hit in 2001 after releasing her break through song labelled "Can you do the work" featuring Sean Paul.
Albums
Songs
Used to be
Money love
Since you
Anything you say
Break up
Hot like we
and more
11. Sasha
Christine Chin known as Sasha is a Jamaican dancehall artist, born in Jamaica but raised in Brooklyn New York.
Sasha contributed very well to spread Dancehall music across Jamaica. She kick started her career in 1993 and released the song "Kill the bitch."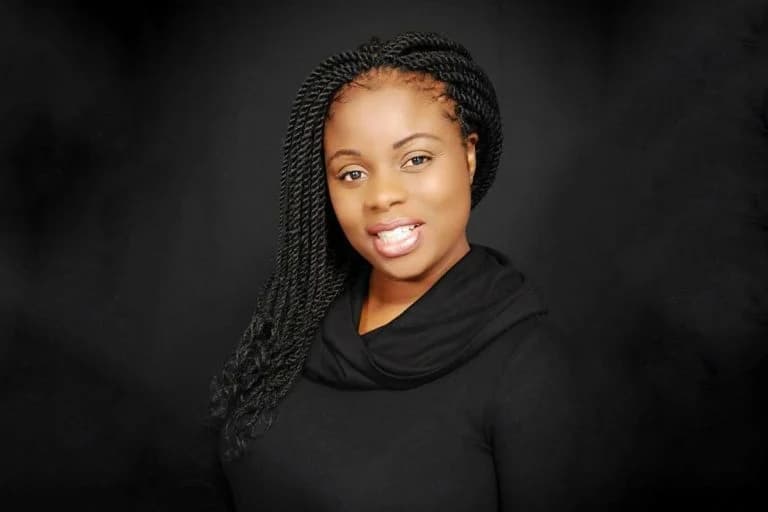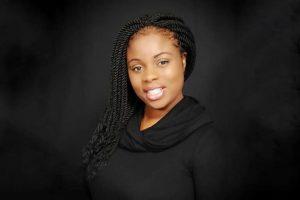 Sasha gained wide recognition because of her beauty and admirable body stature and skin color. Her "kill the bitch" song became so popular in Jamaica in the 90's.
Sasha – Dat Sexy Body
In 1998 when Sasha was 15 years old, she wrote her all time hit song "Dat sexy body." It gained massive attention and was remixed with Sean Paul's "Deport dem" and Fatman Scoop's "Coca Cola Shape."
Sean Paul & Sasha – I'm still in love with you (Official Video)
The biggest and hottest song of Sasha's career is "I'm still in love with you"  with Sean Paul. Its also one of Sean Paul's major hits. The song topped charts in Jamaica, Miami, New York and some parts of Africa.
Albums
Queen Sasha unleased her first banging album titled "Come Again" in 1997 with Anchor Records.
Songs
We fot the love
I'm still in love
kill the bitch
Dat sexy body
and more
12. Lady Ann
Lady Ann whose real name is Barbara Ann Smith is one of the oldest female dancehall artist. Ann was one of the females who started dancehall in the late 70's.
Her first release "plan your family" brought her to fame, she probably became more popular with her debut single "Shine eye boy" in 1978.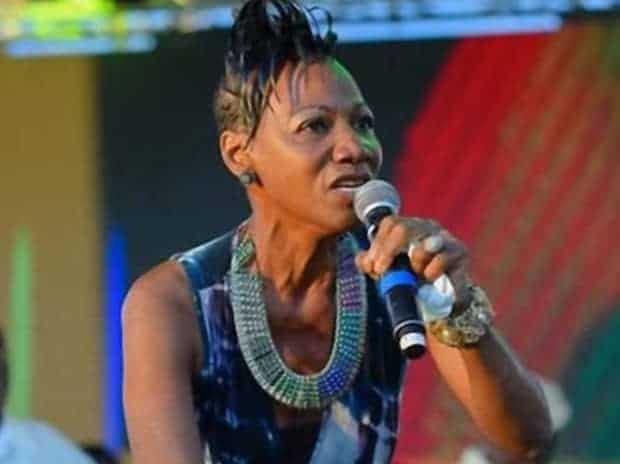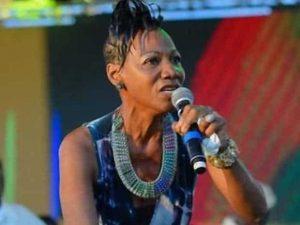 Lady Ann is one of the few dancehall singers who encountered difficult times during early stage of her music career.
Music producers then, didn't want to produce her songs making it a big challenge until in 1980 when she overcome those struggles after releasing "Husband and wife" for Blackbeards.
She gained the biggest breakthrough of her career with her song labelled "Sattap" after 1980.
Albums
1. Vanity
Lady Ann "took the bull by its horns" after coming out with her debut album tagged "Vanity." Songs like Tony Gone, Chalice to chalice, Crazy boy were the ones that got Ann a stand in dancehall.
2. Informer
Ann's second album titled "Informer" earned her all the accolades in dancehall. She became the first female to top the album's chart as well as the Singles chart in 1982.
13. Shelly Thunder
Shelly Thunder born Michelle Harrison Timol was birthed in Kingston Jamaica and later migrated to New York in 1980 when she was 15 years.
She started hanging out with guys in her teens and in 1985, she released her first single titled "shock mi a shock." Shelly became a hit after topping the reggae chart in US.
Shelly was signed to Mango records where she released a couple of songs and made a name with it.
After 1992, Shelly Thunder dropped dancehall and joined Gospel music, she performed in most gospel reggae shows.
Shelly Thunder – Man fi get Kuff
Songs
Sometime man fi get kuff
Walk out a mi house
Bway nuh come back
Fresh out of the pack
Juping around
Working girl
and many more
14. Queen Ifrica
Ventrice Morgan better known as Queen Ifrica is another Reggae/Dancehall legend who made headlines in the mid 90's. Ifrica's talent was first recognized in her hometown, Montego Bay, Jamaica in 1995.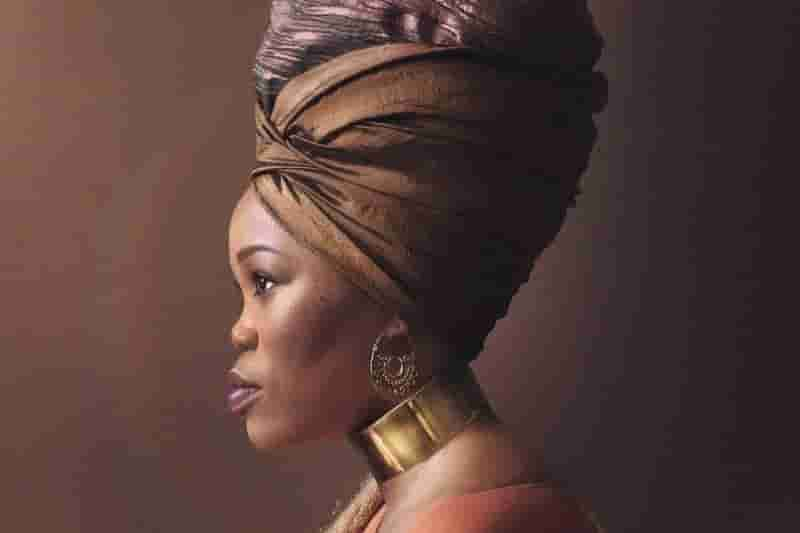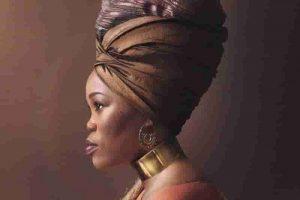 Queen Ifrica approach to music is so unique and educates a lot. During her years as a dancehall artist, she used her positive lyrics to preach many good manners to her listeners.
Ifrica officially started music in 1995 after realizing she can Deejey.
She gained immediate recognition after discovering her talent, Queen was featured in Reggae Sumfest 3 years after coming into dancehall (1998).
Queen Ifrica – Predators paradise
"Below my waist, Daddy, Jus my brethren and Randy" were some of the songs Queen released within the early stage of her music career. These songs got her on top of charts in dancehall.
Albums
1. Montego Bay
In July 2009, Queen Ifrica released her first album named "Montego Bay" after signing a deal with VP Records that year.
2. Climb
8 years later in March 2017, Ifrica released the second album of her career and named it "Climb."
It gained a lot of streams online and became the topic for discussion in Radio/TV stations in Jamaica. Climb topped Reggae charts on bill board in 2017.
15. Alaine
Alaine born Alaine Laughton is one of Jamaican female top notch artists who made a lot of impact on dancehall  music. She had a breakthrough in 2005 with the song tagged "No ordinary love."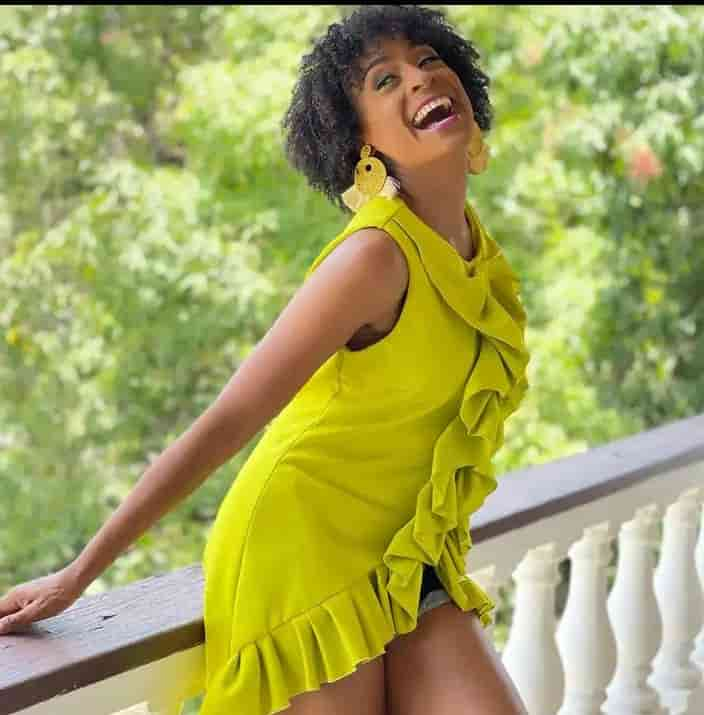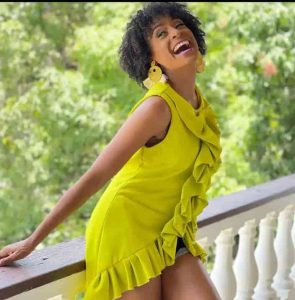 Since then, Alaine received maximum attention from dancehall lovers, she followed up with several hit songs.
Alaine has performed in many part of the world including Japan, US, Germany and many more. She is recognized for her writing skills.
Most of Alaine songs talks deeply about love. She still does music and making waves off late.
Albums
Sacrifice
Luv a dub
Ten of hearts
Songs
Dreaming of you
bye bye bye
Rise in love
Sacrifice
Gone with you
Don't walk away
I do
and more.
Alaine has collaborated with top notch dancehall Deejays including Shaggy, Beres Hammond, Beenie Man, Tarrus Riley, Dexta Daps and others.
16. Tifa
Tifa, one of Dancehall maniacs from the Islands. She has uplifted dancehall in many occations and done several collaborations to put dancehall on the map.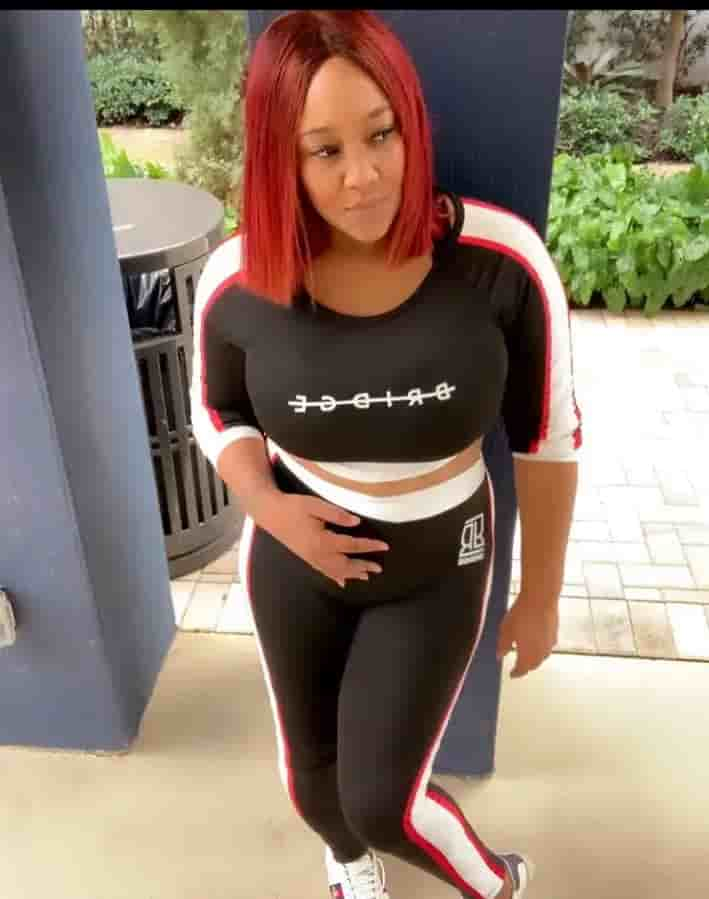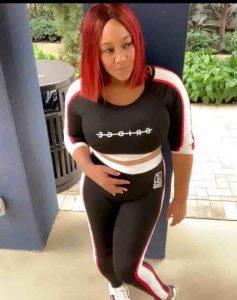 Tifa made one of the greatest moves to collaborate with one of Africa's dancehall mogul, Stonebwoy in a song titled "Paradise."
She has contributed very well in dancehall music. Below is another song labelled "Jealous ova."
Songs
Paradise
The champ
hold on
The best
Jealous ova
Man Goverment
Why you mad
and more…
17. Sister Carol
Sister Carol Born Theresa Carol East on 25th January 1959 is one of the veteran female dancehall sensations who introduced dancehall to the world in the early years.
At age 14, Carol family migrated to Brooklyn, New York, she got interest in reggae in her teens and started recording songs from then.
Songs
Liberation for the african
Black Cinderella
Jah Disciple
Ram the party
Oh Jah Jah
and more…
18. Vanessa Bling
Vanessa Bling also known as Gaza Slim bumped into dancehall after meeting her messiah, Vybz Kartel between 2010 – 2015.
Bling met Vybz Kartel and they came out with "one man, Moving on, anything a anything" tracks and more. One man is the Mega hit song of Vanessa Bling Career.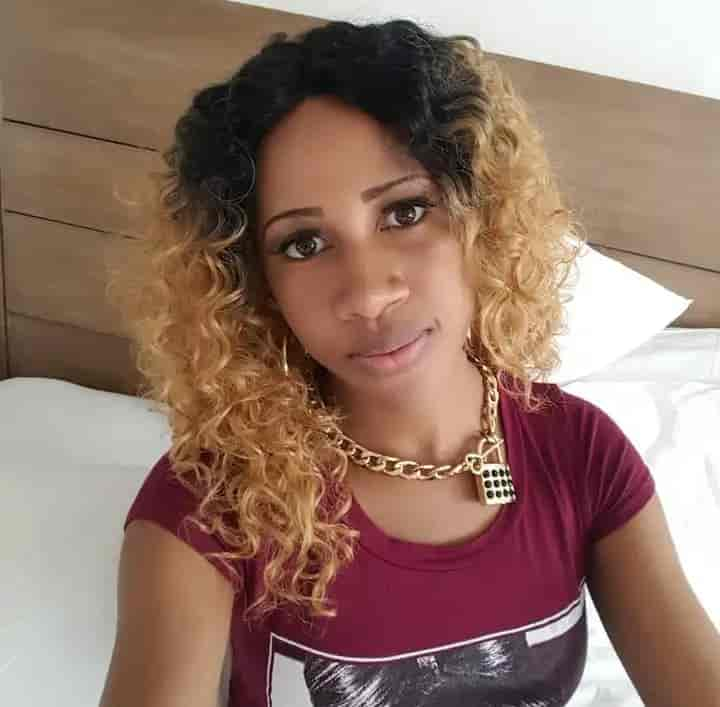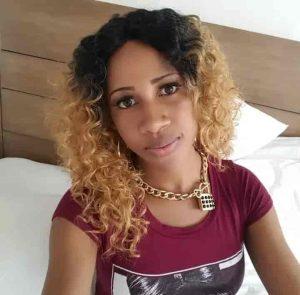 Vybz Kartel featured her in his popular track "Clarks" with Popcaan and others. Also in "Empire" song with Vybz Kartel, Popcaan and Shawn Storm.
During these years, Bling released a couple of songs which sailed through in dancehall.
Some of her songs include
My position
Best friend
Moving on
Future guaranteed
Cyaah do it
Have mercy on me lord
Side chick
My man
What do dem
Haunt you
Bare clown
and many more …
19.  Queen Omega
Queen Omega is a native from San Fernando in the Caribbean island of Trinidad. At the age of 9, Omega started entering local talent shows where she polished her talent.
She started writing her own songs from then. Omega's mother is the one who encourages & motivates her to do music.
In those early stages of her career, she sang backing vocals for popular dancehall deejay Kenny Philips and topped most soca-dancehall charts.
Queen Omega is one of the few artists who started soca-dancehall music around the Caribbean. Even now she is still releasing songs. In 2021, she released "Hard to believe" love song.
20. Cherine Anderson
Cherine Tanya Anderson born on 25th September 1984 in Rockfort, East Kingston – Jamaica is a dancehall artist, vocalist and an actress.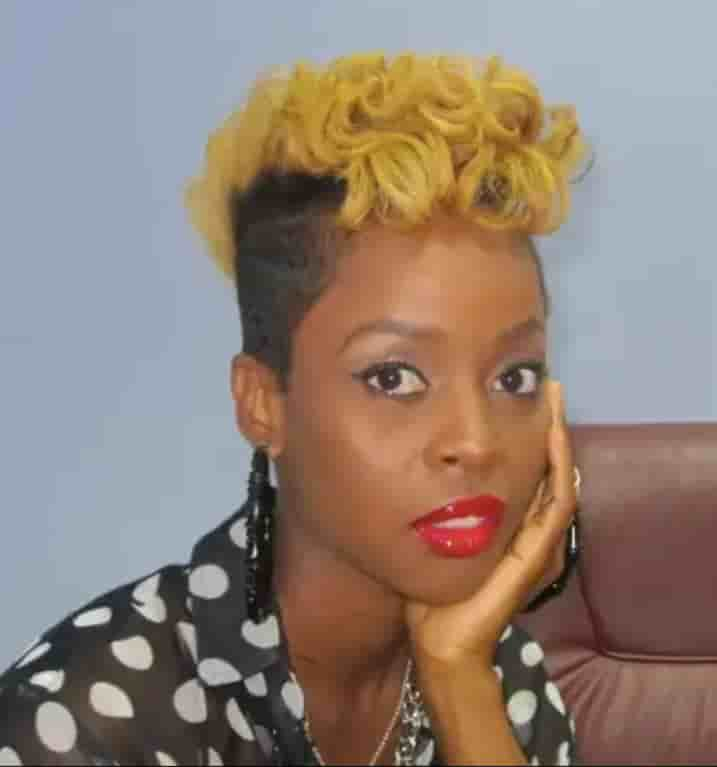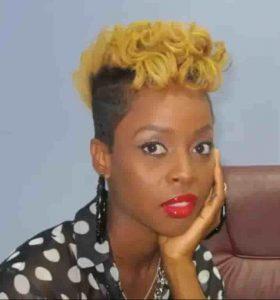 Cherine was featured in the popular "Dancehall queen" movie in the late 90's alongside dancehall legends, Beenie Man and Lady Saw.
She acted very well and was one of the prettiest personnel's in the movie. As at the time of the movie, she was a teenager and rocked every aspect of the scene.
She ventured into Dancehall music and has released a couple of songs which gained attention in the previous years. Her songs has been featured in a lot of legendary dancehall mixes by DJ Easy also known as the Music rider.
Cherine Anderson – Victory (Official Video)
Some of Cherine Anderson songs include;
Haffi come back
This angel
Fire
A little bit of riddim
Missing like crazy
Rebel
Angel
Shine on Jamaica
and more
Cherine is more concentrated on gospel music as at now. Her contribution to gospel music is alarming after releasing her latest "Victory" track.