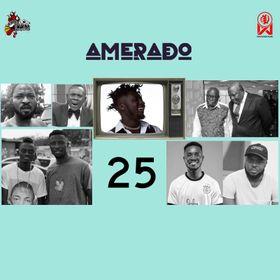 From the camp of Micburnerz Music, Amerado is here again with the 25th episode of his weekly news update tagged Yeete Nsem.
In this episode he collaborated with two of Kumerican rappers Bogo Blay and Sherry Boss to perform different segments. This episode can be the best of all. Hit the download button and enjoy as you keep supporting the good works of Amerado.
Amerado talked about recent happenings in the entertainment industry which includes the recent feud between Kwaku Manu and his co actor Lilwin.
Other issues also include Funny face and his ex wife break up, Special prosecutor resignation from office, Teacher Kwadwo and Kwadwo sheldon fight and others.
WATCH VIDEO BELOW.
Read also:
Prophet Badu Kobi's prophesy is just mind games, it's not from God – Patience Nyarko
The body is not for ballot box coming December elections – Macho Men association warns politicians
Lady visits boyfriend with calabash and threatens to curse him if he breaks her heart (+Photos)