Popular Ghanaian investigative journalist, Anas Aremeyaw Anas in a recent new year wish on his Facebook page, issued a strong warning to politicians and other state officials who are planning to squander the Nation assets.
In the post he indicated that, all politicians and other corrupt officials should be careful of the kind of 'offer' they accept next year because he is going to put an eye on them.
He further gave a clue that, next year he is going to put full fire on people who will accept bribe in any form to do something illegally.
He wrote;
Dear all
"As we ready ourselves for 2021, let us not forget that we have only one Ghana! For the thieves who pilfer our national kitty with impunity and abuse human rights, there will be more fire on you in 2021"
Happy New year
Jacket : Djouldé.
See Screenshot below;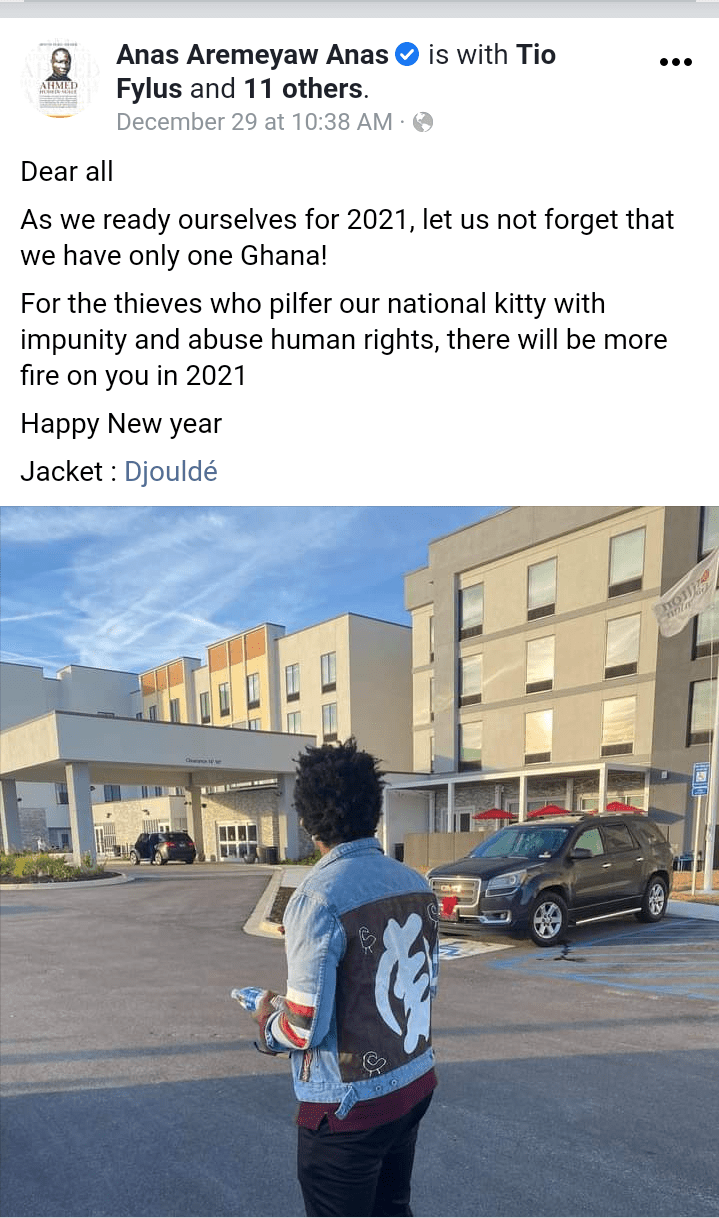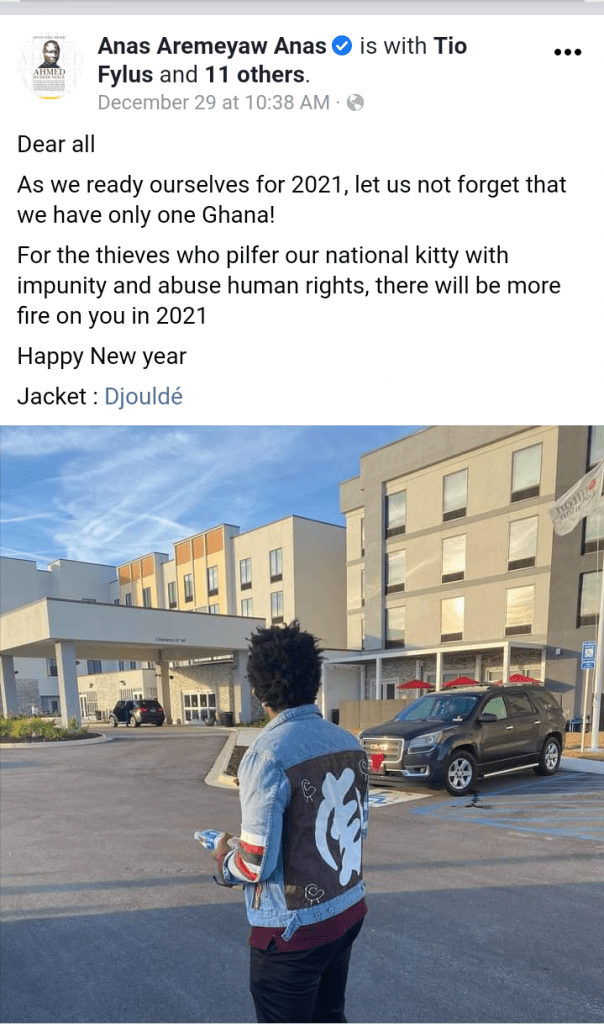 Read also:
Watch Video: Pastor walking in air during church session
Cardi B expensive dress fails her on stage and shows everything