Emmanuel Akwa is a Ghanaian artiste with the stage name Akwa P, his aim is to empower his listeners especially the youth through his lyrics. The "P" in his stage name means Power.
Emmanuel Akwa was born on 6th September, 1997 to Mr Francis Akwa (deceased in 2016), a Ghanaian businessman and Mrs. Eunice Folake, a Nigerian trader. He is the second child of the couple and their first son.
Who is Akwa P? Real Name, Age and Date of birth
Real Name: Emmanuel Akwa
Stage Name: Akwa P
Date of Birth: September 6th, 1997
Age: 24 (January 2022)
Relationship status: Not Married
Akwa P's Music Journey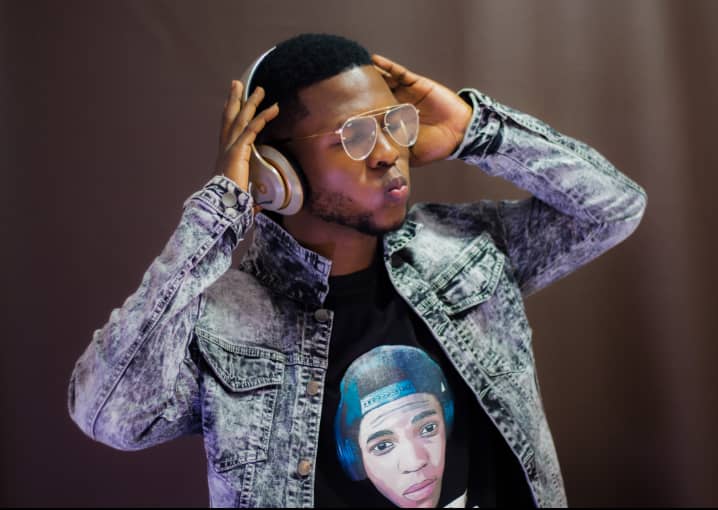 Akwa P recorded and released his debut single, "They Ain't Ready", in 2016, a cover of EL's K.W.A.C. song. Prior to this release, he had been doing couple freestyles in SHS and was known by his friends as a talented rapper.
He followed up with other songs like Koko Sympo, Ohemaa, AlphaBetiCal Love, Six Nine Freestyle, iWish, Yagyae, 0609 and others.
In 2019, Akwa P released of an Afro-pop solo song dubbed "alphabetical love", a love and comic story which he narrated using the 26 English alphabets from A to Z.
Alphabetical love song has done tremendously well for his career, as it landed him in interviews and freestyle sessions on Akasamu Rap Show, hosted by Dr. Duncan of Onua Fm.
RythmzLive freestyle session with DJ Xpliph and Aaron Ayih on GhOne TV, Music Plus behind the mic hosted by Nana Osei-Kesse a.k.a Mr. Bonez on Kessben TV and countless gigs.
Akwa P's Educational Background
Akwa P offered General Science in Odorgonno Senior High School, Awoshie, Accra, and completed in 2013. He gained admission into the University of Education, Winneba Kumasi campus in September 2016 where he offered BSc Information Technology Education and graduated with a First Class Degree in September 2020.
Accomplishments and Awards
In 2017 Akwa P emerged as winner of the National Union of Ghana Students (NUGS) talent hunt competition, held in the University of Education Winneba, Kumasi.

Akwa P was again awarded as "student artiste of the year 2017/2018" in the NUGS excellence awards.
His song, Alphabetical Love consistently topped the charts in the "Underground Rumble" playlist until the end of that edition, with over thousands of likes and countless streams.
He was Nominated as "Student In Music of the Year" in the 2018 CBaze Awards, powered by Campus Baze TV. Also a contestant of the MTN Hit maker 7th edition.
Akwa P again performed at the Maiden Face of Ashanti NUGS event held at the Ghana Cultural Centre, Kumasi.
He also mounted several stages, toured several radio stations including Onua FM, Y FM, Live FM, Ultimate FM, Mynd FM, Angel FM, Rainbow Radio, Accra FM, Solid FM, Nkwa FM, etc. and appeared at countless shows over the years.
AKWA P's YouTube, Instagram, Facebook, Twitter and Soundcloud Handles