The Beef between Shatta Wale and Burna Boy is becoming brutal. The SM god and African Giant has started revealing deep secrets about themselves following an unhealthy comment Shatta Wale made concerning Nigerians not supporting Ghana and African Music.
After Shatta Wale called Burna Boy a poor man, Burna took to his social media handle firing back at Wale as he says He is richer than Shatta and his godfather.
In same post, Burna Boy revealed Shatta Wale tried to r@pe a girl he brought from Nigeria, and that is the reason he wants to beat Shatta in a "man to man" fight.
Burna Boy failed to mention name of the girl for privacy reasons.
See Posts below.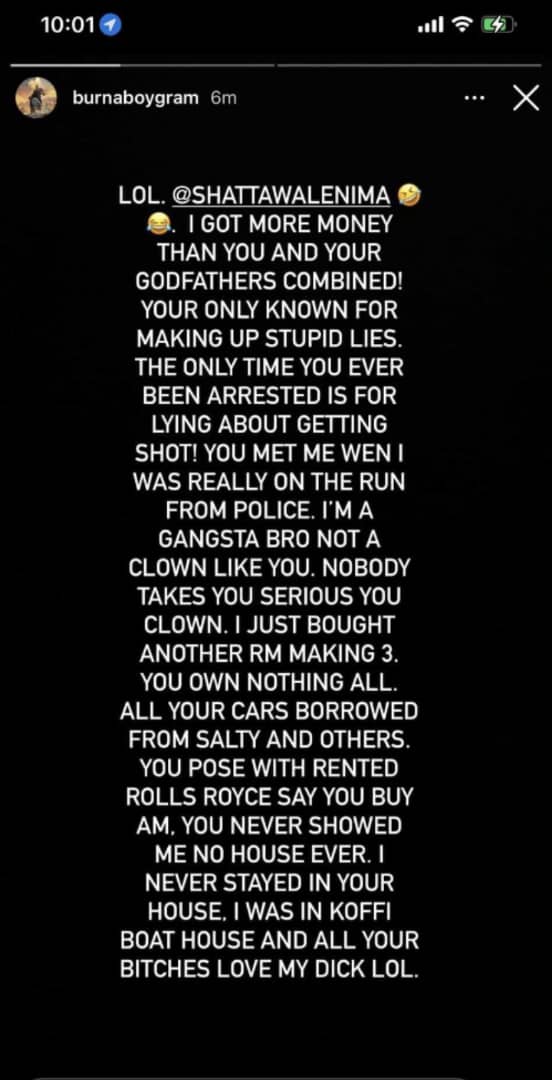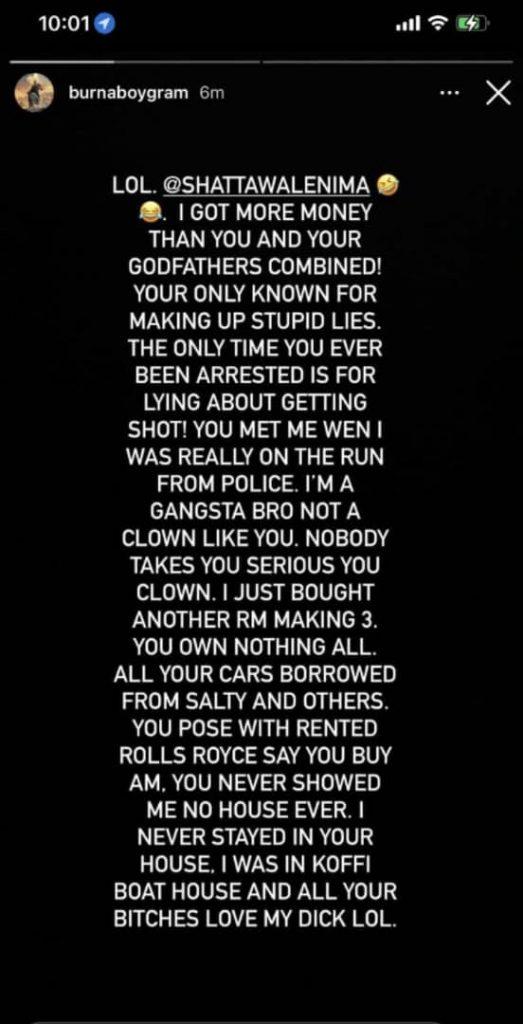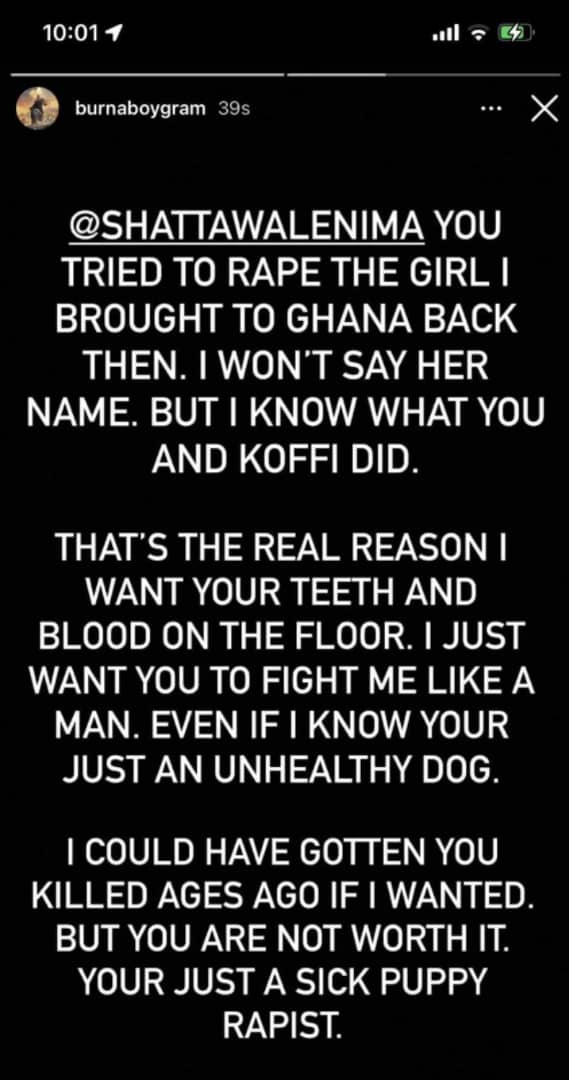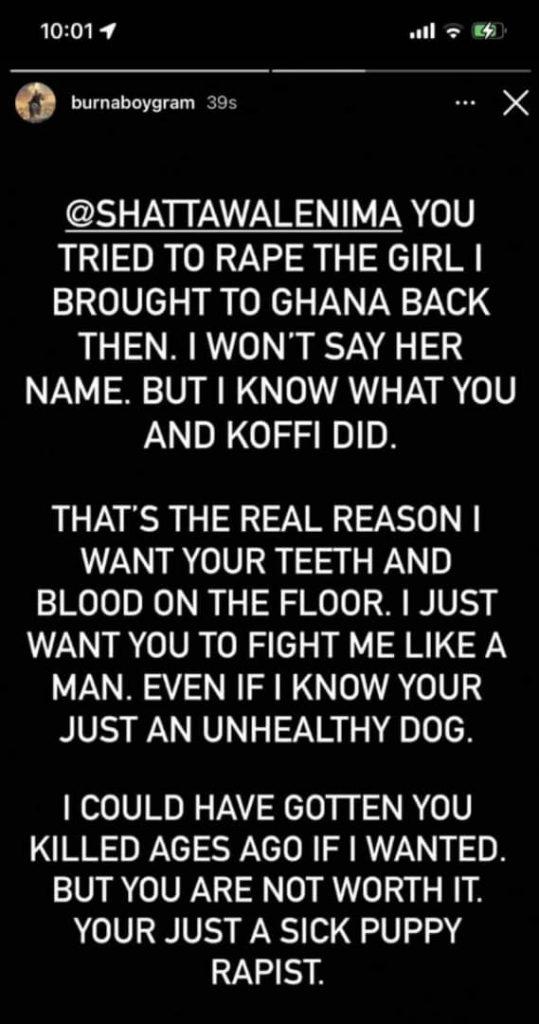 Read also: Davido Net worth 2021