Problems no dey finish: a man has made headlines after he intend killing himself because he was owing too much debts. His wishes went against him after he was found alive in another trouble.
The yet to be identified man landed into another trouble whiles trying to commit suicide from a storey building. His suicide mission failed him and payed him back with another debt.
Information reaching us indicates that, the man stood on a high building and allows himself to fall freely but he eventually landed on a new BMW car parked around where he fell.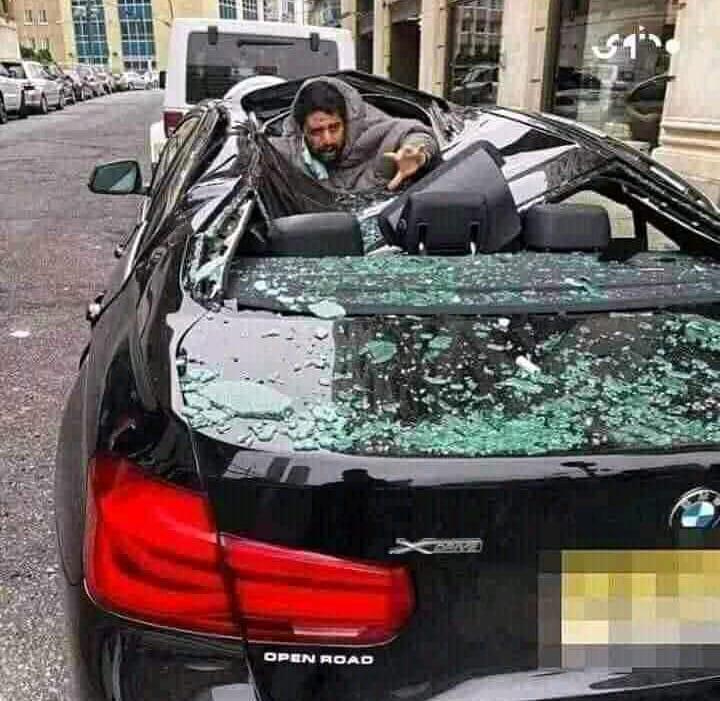 The man survived the accident and is expected to pay the owner of the BMW for damages caused. He is currently owing the owner of the BMW for damages.
His old unpaid depts is also waiting for him whiles he sort the BMW owner.
Read also: Ghanaian Pastor Caught "Eating" married woman in the church (video)