American Singer Rihanna confirmed pregnant with Lover, Asap Rocky. Rihanna models in baby bump as she walks down the streets in New York City during the weekend with Asap Rocky on 30th January 2022.
Photos available to us shows when Rihanna was captured smiling beautifully with her boyfriend ASAP Rocky. The lover birds are expecting their first child before the middle of 2022.
In the photos, Rihanna was wearing a pink puffy winter coat with only one button closed at the top. Her coat is widely opened from the bottom which expose baby bump in full.
Another photo shows when boyfriend, Asap Rocky kissed her passionately as they hold hands and smile sweetly.
Photos of Pregnant Rihanna modeling with baby bump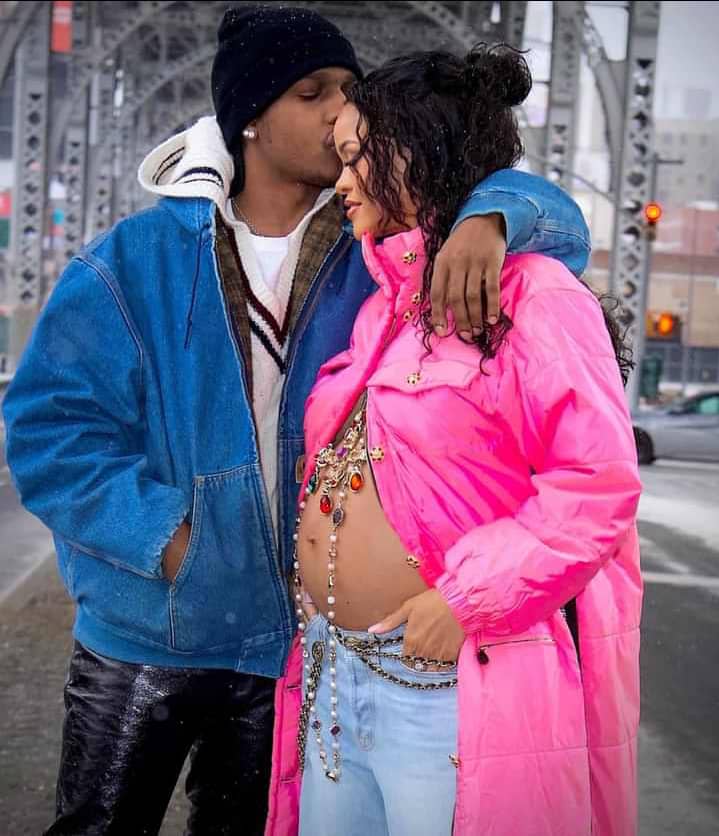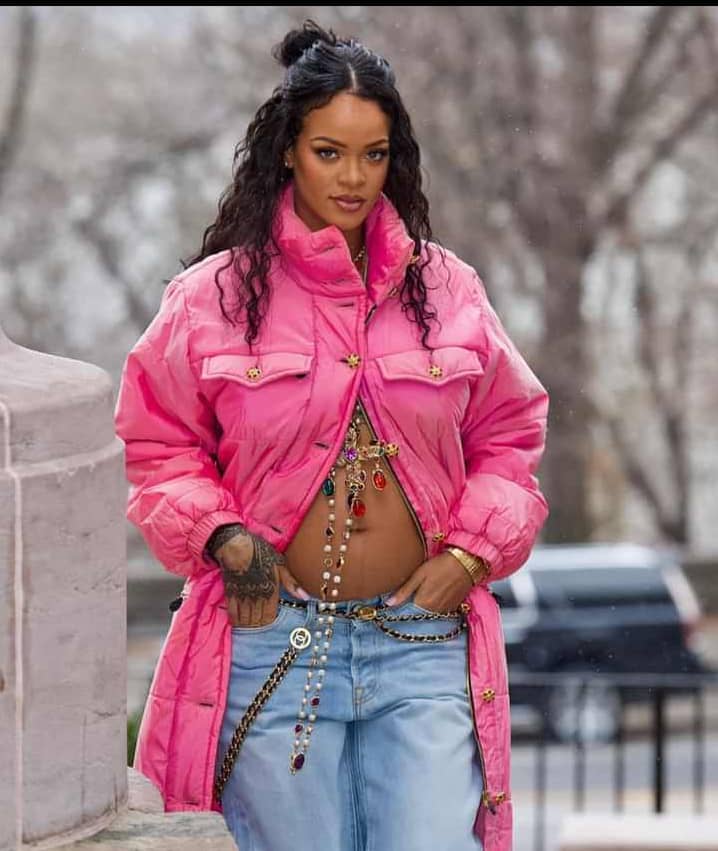 The 33 year old Asap Rocky in series of videos revealed he is in a romantic relationship with the "Umbrella" hit maker who is also 33.