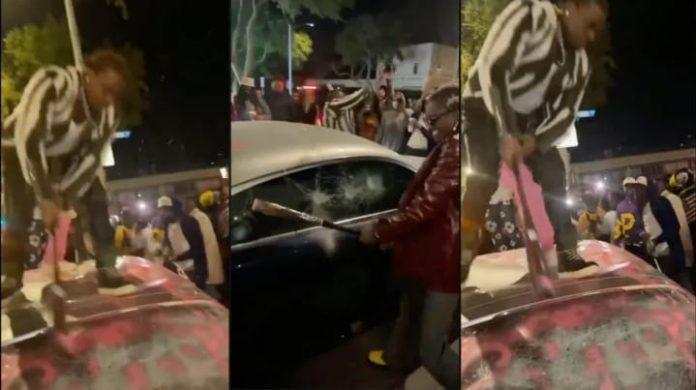 American rappers Gunna and his colleague Thug has combined forces to destroy a brand new Rolls Royce all because they want to promote young thug punk album.
In the video, the rappers could be observed using hammers among other tools to hit the expensive Rolls Royce from its sides. Their Squad also hit the glasses and spoiled everything.
The word Punk is written all over the car since it was meant for his "Punk" album promotion.
They were bashed by many Netizens for wasting such huge amount of money just because they have the means whiles black people suffer out there.
Watch video below.