Among other things, Wanda Nara is an Argentine TV host, model, and football agent. Nara, who was born in Argentina on December 10th, 1986, will be 35 years old in 2022.
The current conflict between the two is made more difficult by the fact that Nara is married to Mauro Icardi and doubles as his agent.
Prior to being hitched to Icardi in 2014, she was married to Argentine player Maxi Lopez from 2008 to 2013.
Wanda Nara children
In all, Wanda Nara is the mother of five kids, three sons with Lopez and two daughters with Icardi.
Valentino Gastón López Nara, Nara's first kid, was born on January 25, 2009, followed by Benedicto López Nara on December 18, 2010, and her second son, Constantino López Nara, on December 18. (born on 20th February 2012). According to Nara's Instagram, Constantino and Benedicto seem to be following their father's example in football.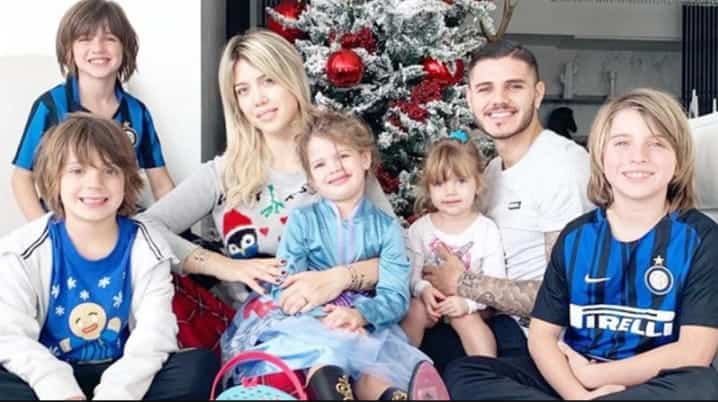 Wanda wed Icardi soon after her 2014 divorce with Lopez was finalized. Isabella Icardi Nara, their second child, was born on October 27, 2016, and Francesca Icardi Nara, their first child, was born on January 15, 2015.