From Monday, January 17, 2022, the Concerned Drivers Association of Ghana (C-DAG) has announced a 40% rise in national transportation fares across the country.
In a press release on Monday 10th January, the Association argued that the increase was necessary due to the "unbearable problems" that drivers are presently facing.
The increase is driven by a number of factors, according to C-DAG, including the price of fuel at the pump, the price of vehicles, and the price of spare parts and lubricants.
See Statement below.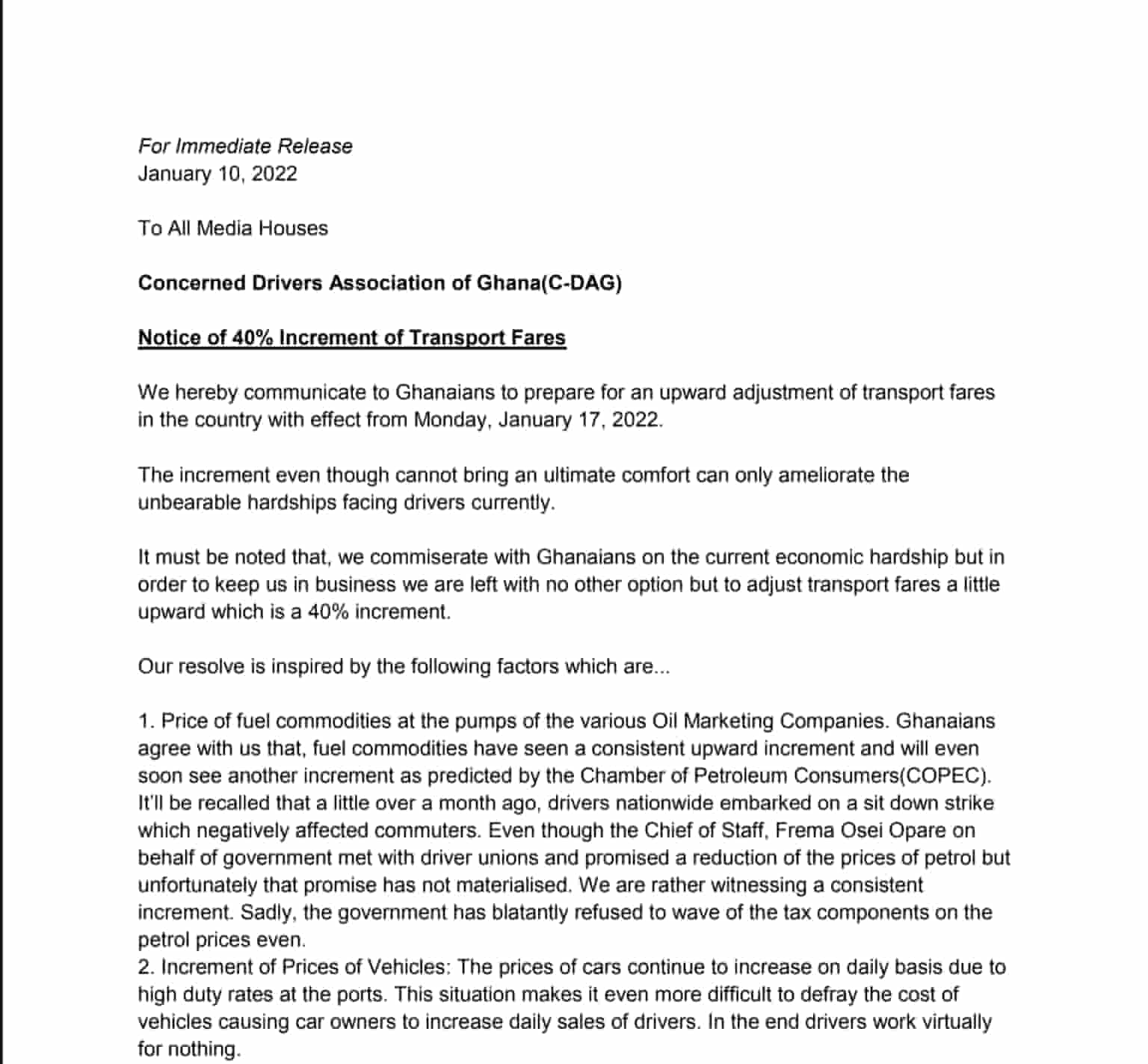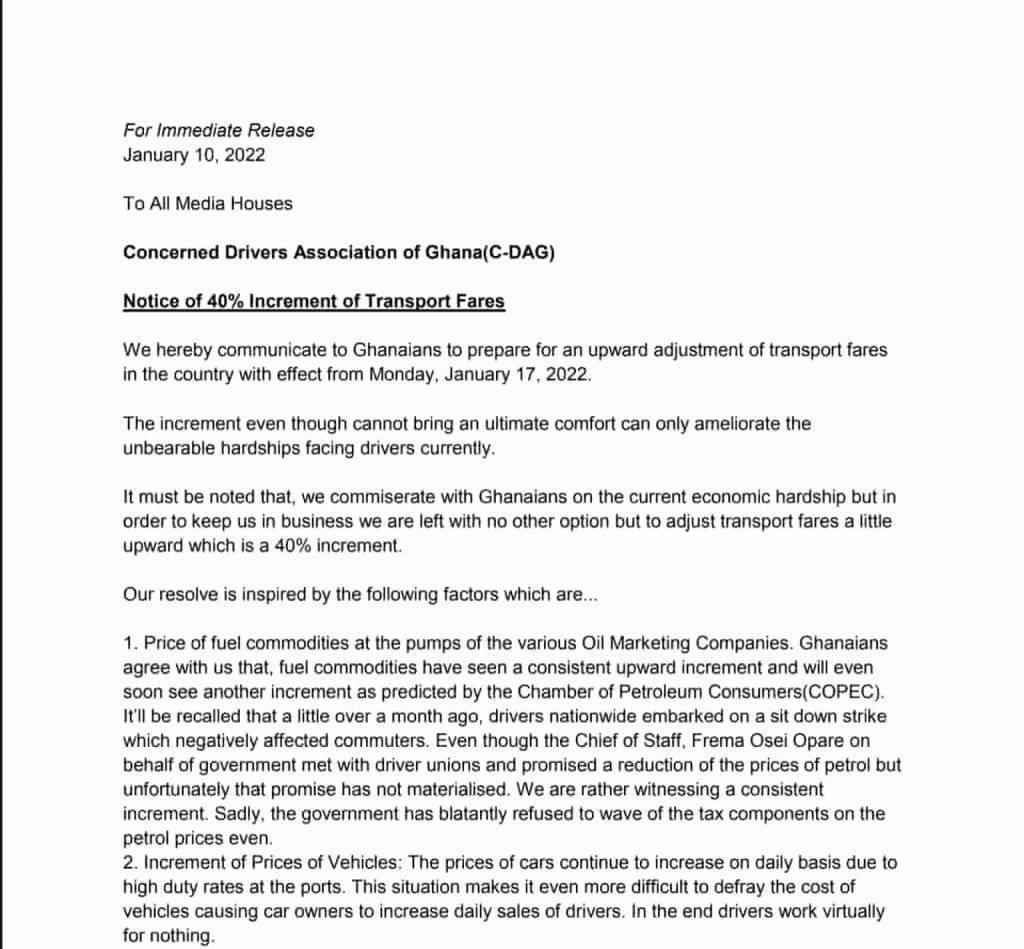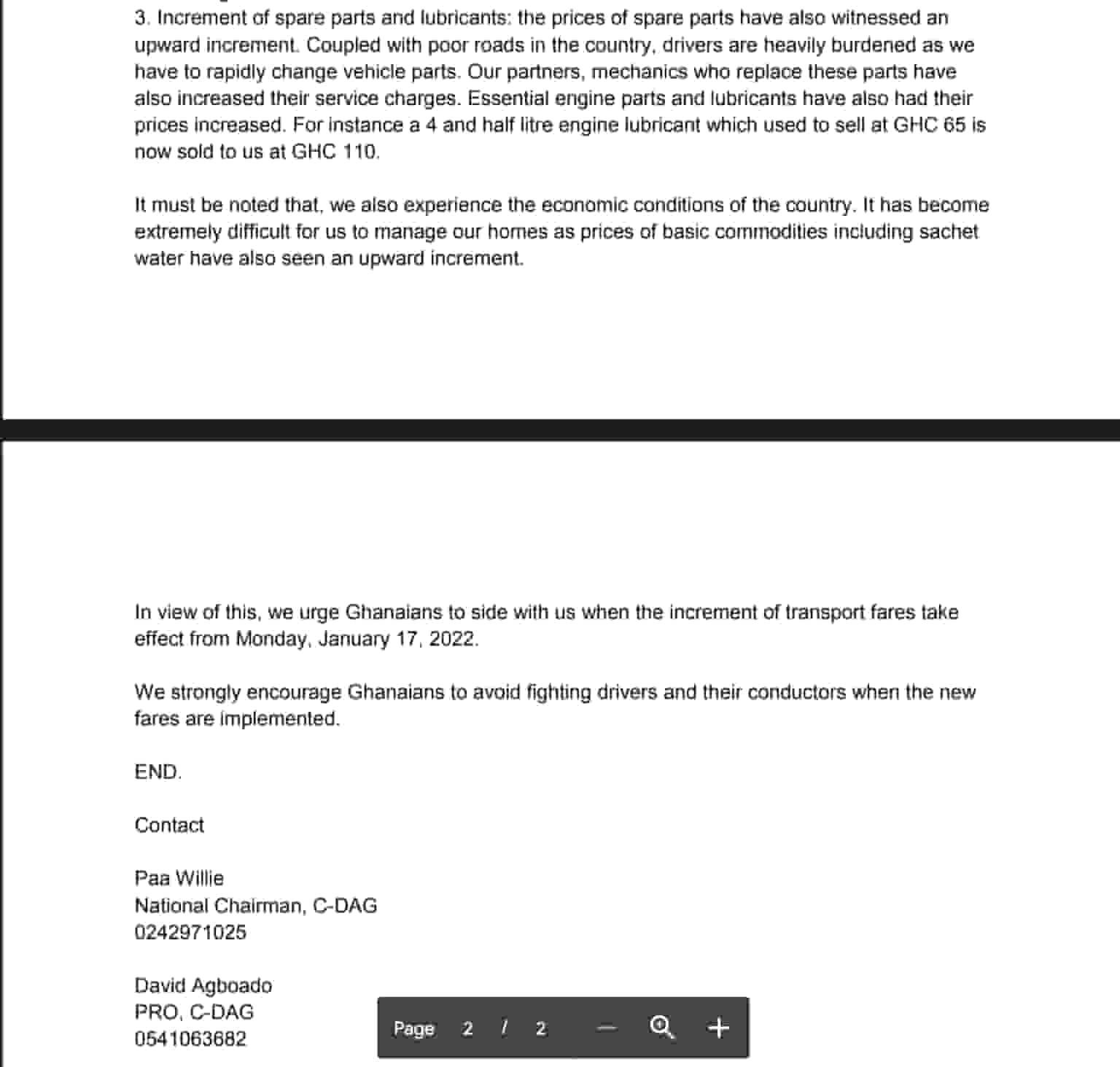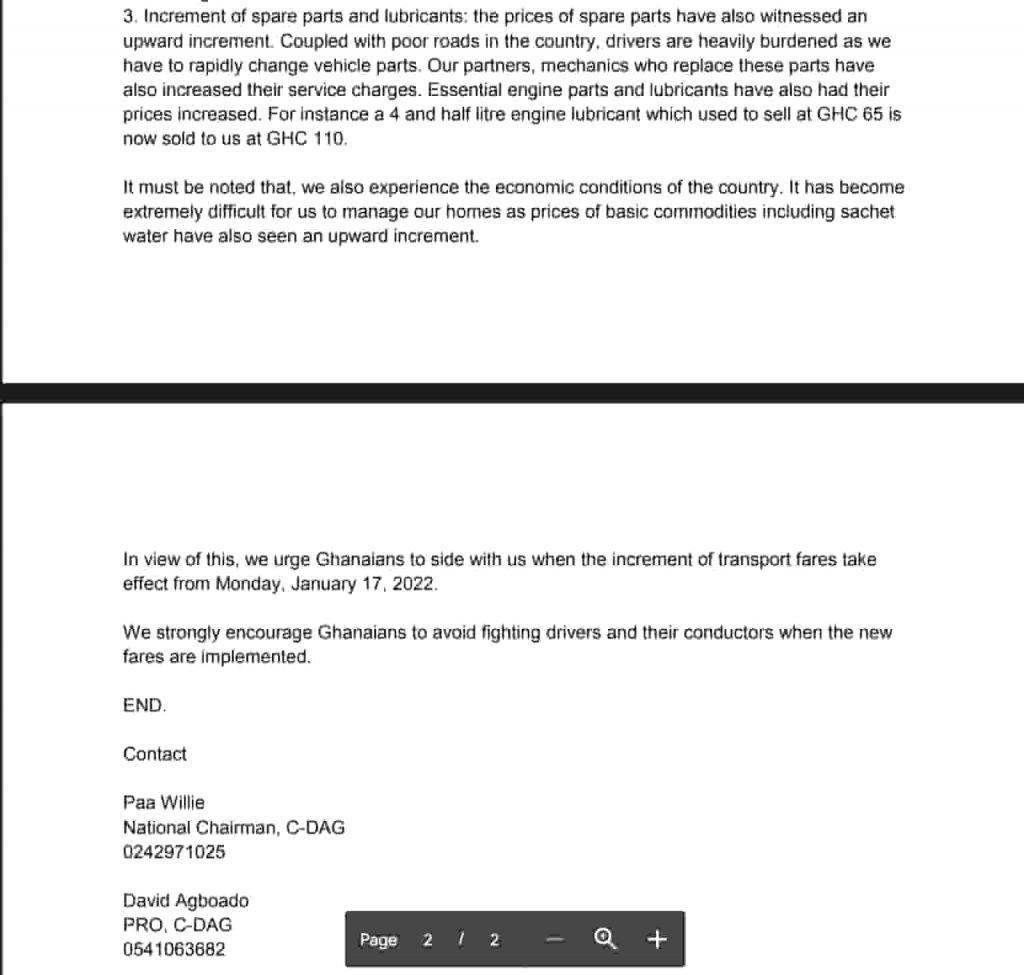 The association continued to advise passengers to avoid fighting drivers and mates over fare increment stating that, its not their fault but the system is forcing them to do so.