Off Late Mr P (Perter Okoye) of P square has reported several fraud cases which is linked to his Zoom Lifestyle lottery business platform.
Several Nigerians complained of fraudulent activities to Peter on his social media handles. They also stated the amount of money they lost to scammers impersonating as Peter of Psquare.
The scammers managed to register their account in Peter's name. They made huge withdrawals in the past days, but according to current reports, the fraudsters are no where to be found.
Peter posted on Facebook and wrote;
"Nigerian banks this is pure evil! You allowed someone to open an account in the name of PETER OKOYE PSQUARE without valid means of identification, no biometrics, no BVN, no verified address or even utility bill to correspond with the address of the account owner."
"I will soon call some banks out! It's either it's an inside job or otherwise! I have a name to protect here and save some of this victims! So get ready for me and my legal team!"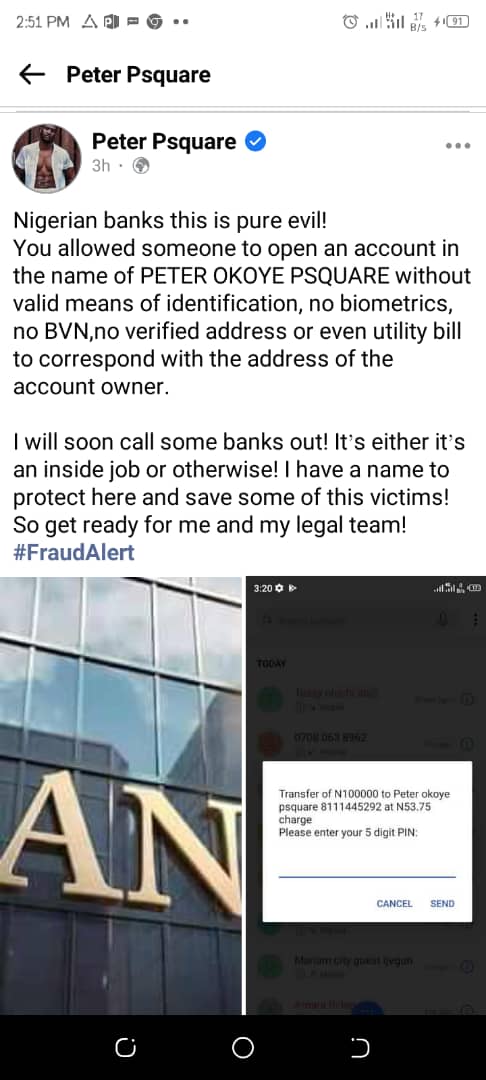 A Facebook user identified as Uchenna Meshach Ogbuewu commented;
"Is beyond the knowledge of the bankers, as it stands now they can't even trace any unauthorized transactions , what they will tell you is that there's nothing they can do. The same experts that they have denied job opportunities are the ones terrorizing their banking system."