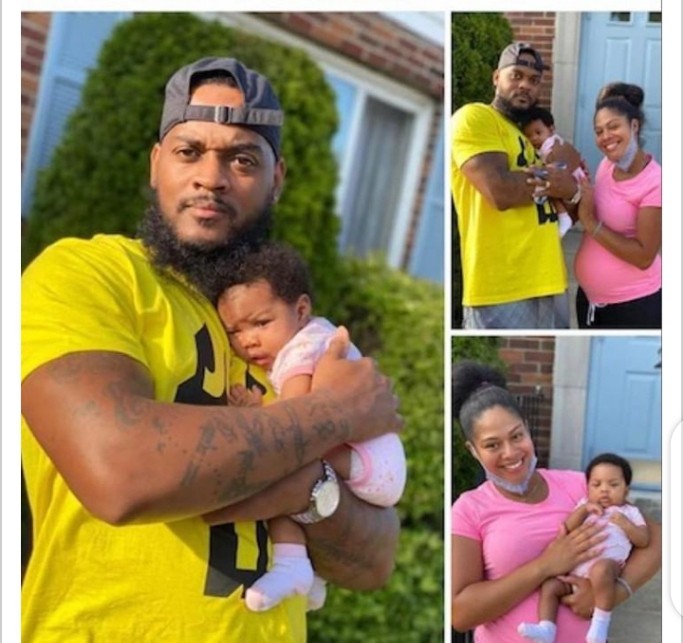 A married Nigerian Man has taken to Facebook to post a picture of his pregnant wife carrying his side chick baby with a joyful smile.
The Man who is identified as Jamil Walker took to social media to express his happiness for having a forgiving wife despite cheating on her.
According to the man who could not control his desires, he cheated on his wife with a side chick and got her pregnant. He thought his wife may act rude after finding out the deadly secrete but she forgave him peacefully.
"God do not make mistakes but humans do, am not a perfect person nor am i a perfect dad or Husband. We learn from our mistakes. I am very grateful for having a kind wife. She has forgiven me after finding out i have a child with my side chick. Thanks to God for having such a very kind soul beside me". He wrote.
Possibly his wife will also give birth very soon because, from the picture she is almost at the peak of delivering. Learn to forgive others, but don't repeat mistakes. Some mistakes may be deadly if you fall in the wrong hands.