A very sensitive chat between a married woman and her boyfriend surfaced online which kept masses in surprised as to why a married woman will do such a thing.
In the leaked love chat, the woman was caught begging her boyfriend to impregnate her so she gives it to her innocent husband.
Where there is love there is hurt. The woman was trying to throw dust in the eyes of her husband so she will conceive with her boyfriend and then transfer the responsibly to her innocent husband.
She revealed she is ready to run away with her boyfriend if possible, but the man turned her down. Saying he don't want to ruin her relationship for life.
This behavior of the married woman is reflecting peoples mind on the "Fear women" popular phrase.
See Photos below.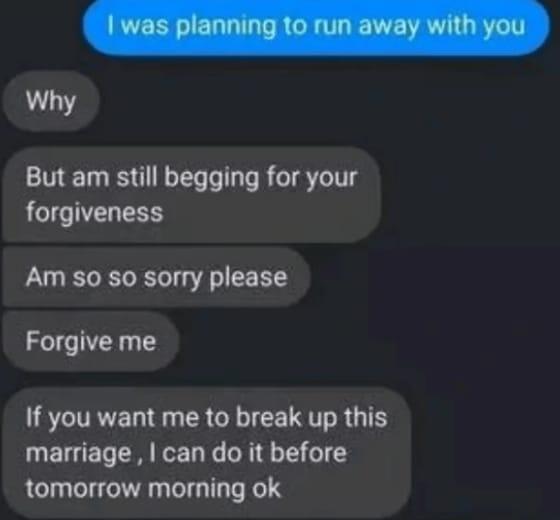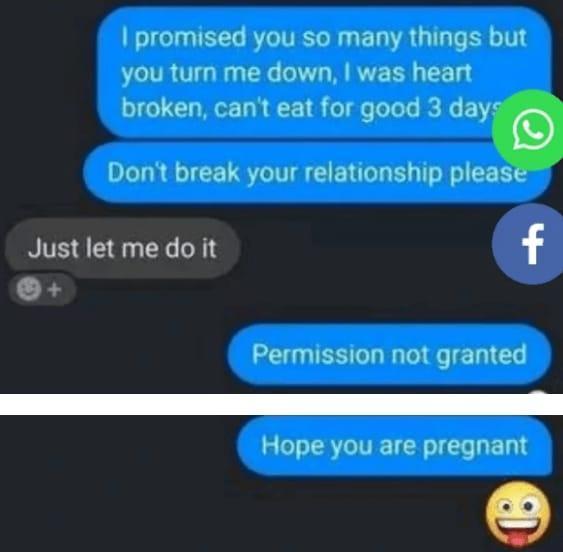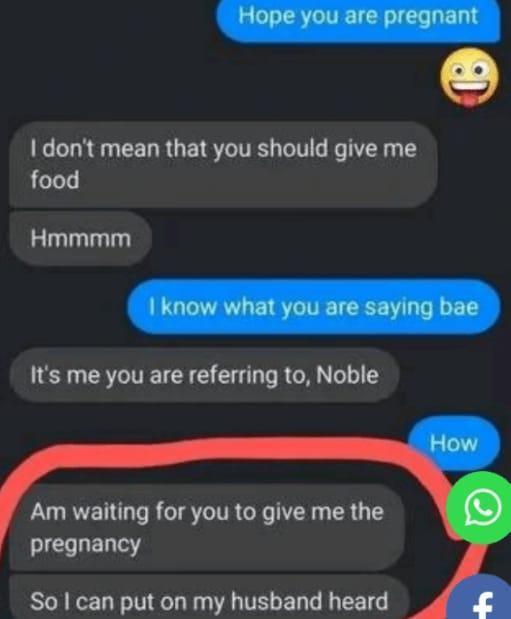 Read also: Butt enlargement surgery Kills young lady after failed implementation (+ Photo)