Khanyi Mbau has dramatically transformed her skin from black to white in a new bleaching scandal which changed her totally.
Khanyi does not value the presence of Melanin in her skin so she decided to rip it off. The actress believes dark skin does not look beautiful on her therefore she bleached to look like a white woman.
Even after working in the media for years and being recognized by her dark skin, Khanyi see's no shame in changing her looks for the fans.
In 2019, Khanyi Mbau posted a photo of her on twitter revealing the time she was 11 and when she was 32 years following a tweeter trend tagged "#Agingchallenge."
In the photos we saw, Khanyi was extemely dark at 11 as compared to her current complexion. Khanyi at 32 is a complete white woman but at 11 was a black child.
See Photo Below..
Me at 11 vs me at 32 #agingchallenge pic.twitter.com/N4Bfgd69GE

— KHANYI MBAU (@MbauReloaded) January 15, 2019
Khanyi Mbau before
Khanyi Mbau has never apologized for her never-ending quest for the ideal appearance before everyone, Khanyi White skin has helped her in her career according to reports.
She even invited media to see her liposuction procedure. Khanyi admitted to Drum that she was worried about waking up after the procedure feeling confused and out of control, but that she knew it would be worthwhile.
Images of Khanyi Mbau before and after Bleaching
Mbau's skin has altered noticeably over the years, and despite other celebrities denouncing skin whitening creams as being colorist, she has been a loud promoter of them.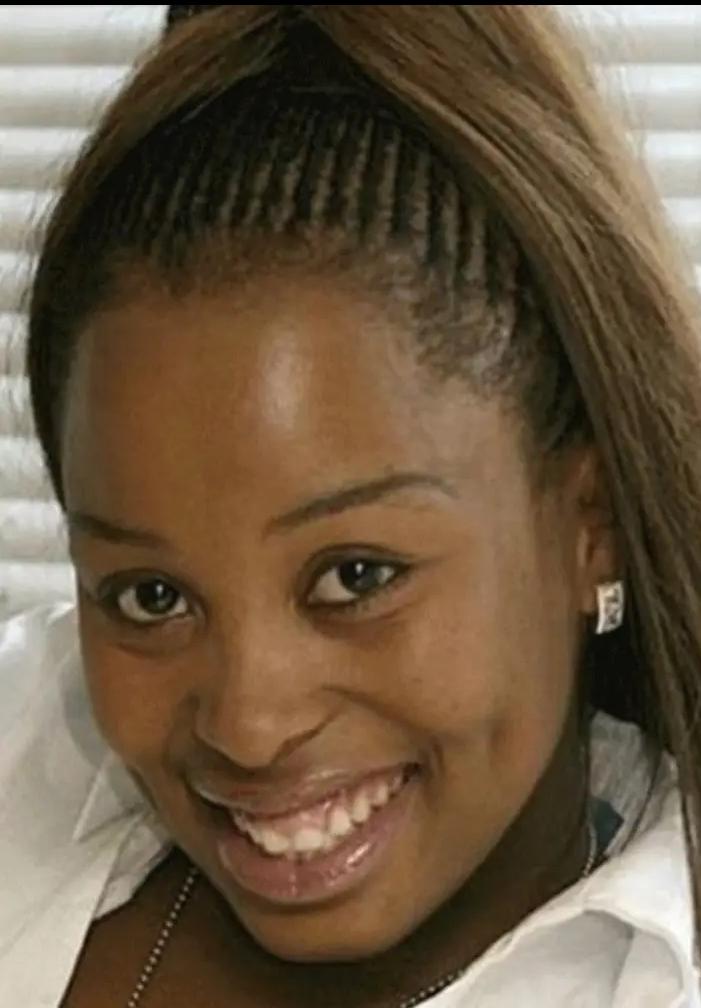 Mbau reportedly acknowledged outright that she aspires to truly look like a "doll" and that she seeks the pinnacle of perfection. Khanyi Mbau has fought for the freedom to decide how she appears from the start.
In keeping with her usual candor, Mbau has also been outspoken about her decision to lighten her skin.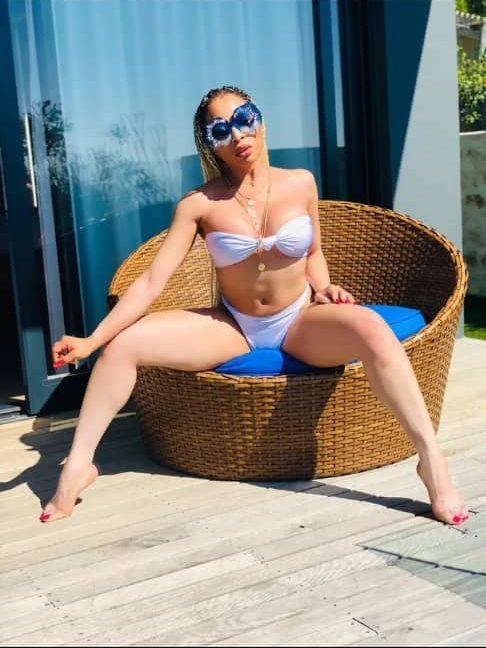 Khanyi has claimed that she did so because she simply wanted to stand out in order to gain more money, and that having a lighter complexion had made that possible. She has reportedly stated, "I look better when I'm lighter," according to News24.
Khanyi Mbau Bleached Skin
Public backlash: The black community is not pleased with Khanyi's Bleached skin. To them, she is ungrateful to the the people who brought her on earth adding that she does not value black skin. But all the same, Khanyi does not care about critics and how her fans feel about her looks since she is making huge sum of money from her new skin.
Read also;