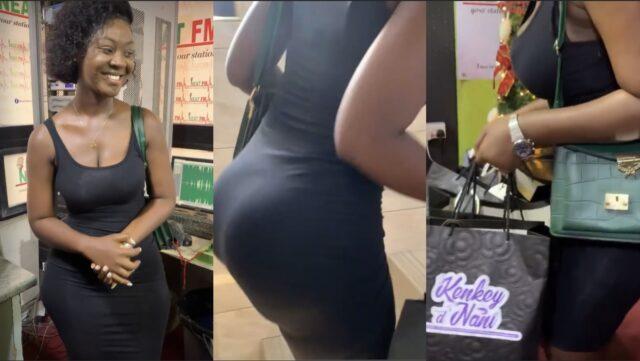 A delivery girl has caused stir online after she presented food to a popular radio station in Accra, Neat FM, leaving all the journalists in keen situation.
The lady who dropped from a vehicle walked majestically to the building and then towards the direction of the main studio where she was going to deliver the food. She packaged it in bags with a tag "Kenkey d' Nani" which is said to be their brand name.
On arrival, all the radio presenters were left amazed after spying on the packaging of the food and the human being who brought the food.
One male presenter asked her to give him full view as she turned around 360, showing all the wonderful things she posses.
The pretty young lady wore a black tight silky dress to deliver the kenkey. As it stands now, some Netizens claims she was rather marketing herself through delivery.
See Video below.